by Ruchama Staples

Almost four years ago, my husband and I made Aliyah to Nahariya. We didn't have a car so we trekked the city on foot to take care of our various errands. Had we had a car we would never have encountered an interesting and dynamic lady named Perchiya.

She is a life-long resident of the city. We and many other olim knew her as an affable, kindly woman who enjoyed talking with everyone she met. She was part of the "character" or landscape of the city. Apart from a slight stoop in her walk she didn't appear the least bit daunted by the residual effects of having had polio as a child. She walked everywhere and seemed to enjoy being out and about.

About a year ago, I noticed that I hadn't seen her in a while, and as more time passed I began to worry that something had happened to her. It bothered me that I had no way of finding out.

Yesterday I got a Facebook message from a lady in New Hampshire who had come across my profile on the Nahariya Anglos page. She saw that we had a mutual Facebook friend, and at one time we both lived in Amarillo, Texas, so she took a gamble and decided to write me.

She told me she had a cousin here who had been admitted to the Beit Avot Eden [old age home] a few months ago. She was not having success calling the Beit Avot and she just needed someone to check the phone number to see that it was a working number. Would I mind helping her?
Before I read her entire message I wrote back, "What is your cousin's name?" She answered, "Perchia." I thought, "THAT is such an unusual name. I only know one person by that name." I told her I might know her cousin. After describing to her the Perchiya I knew, and reading her description of her cousin, I felt certain it was the same person.
She said her cousin had MS and had been confined to a wheelchair. She had no family here and was quite alone. I told her I would try and visit Perchiya the next day. She sent me a scan of the only picture she had of her cousin, taken when she was a young girl. It was unmistakably the same person.
I was so thrilled to find out that this amazing lady was okay!

I went to see her in the Beit Avot today. I brought her a bottle of lotion and some lip balm and told her they were from her cousin in the states, who had been looking for her. I don't know if she remembered me. I was, after all, only one of many hundreds of people she likely encountered in her walks.
We called her cousin in the States from my phone and they were able to talk for a while. I spent some time talking to her in my bad Hebrew. Her English is not as good as it used to be, but we managed. he did not understand how I knew her cousin. I told her she found me on Facebook. That seemed to perplex her more.
In the end I told her I would come visit again. I gave her a hug and a kiss, but before I pulled away she held on and gave me another kiss and she said, "I love you, I love you," holding on for a long moment.
People – this is the point – I have no idea what the visit did for her, but I know what it did for me. I don't know if I have ever been so humbled by Hashem's kindness to me. Yes – kindness to ME. I am not a person even remotely worthy of being an instrument in G-d's hands, yet He gave ME the opportunity to do an amazing kindness for this lady, a kindness which in truth took little effort on my part, but the return blessing to me is immeasurable. I am trembling as I write this.
As I was leaving, another lady at the table, who had witnessed the whole thing said in a low voice to me, "
את מלאך
." You are an angel.
They are the angels. If you want to do something incredibly meaningful, PLEASE visit this lady, Perchiya and the other beautiful people in the Beit Avot Eden. You will overturn worlds – your own most of all.
---
Have something to add? We'd love to hear from you. Please comment below to share.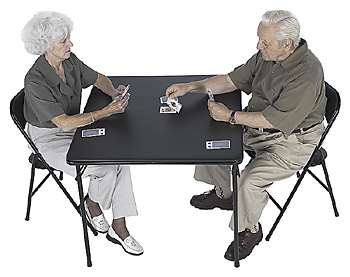 What does Judaism have to say about aging, the aged, and the treatment of the elderly?
See answers from Orthodox, Conservative and Reform rabbis
here
.
If you have a question about Jewish values that you would like to ask rabbis from multiple denominations, click
here
to enter your question. We will ask rabbis on our panel for answers and post them. You can also
search
our repository of over 700 questions and answers about Jewish values.
For more great Jewish content, please subscribe in the right hand column. Once you confirm your subscription, you'll get an email whenever new content is published to the Jewish Values Online blog.