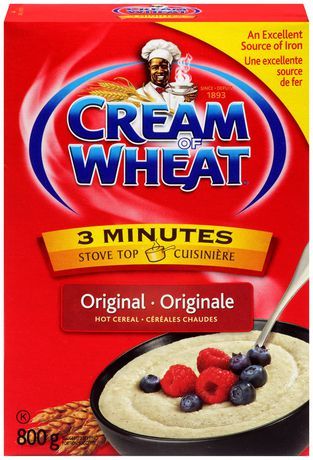 Ten Expressions You Didn't Know Come From The Bible
My husband and I were on a long road trip recently when he casually mentioned that the expression "cream of wheat" comes from the Bible.
Turns out, just by speaking English, most of us know a lot more Bible than we might think we do. Here are ten common expressions that are based on English translations from the Hebrew Bible. My thanks to the many Biblically-literate members of the Facebook group
God Save Us From Your Opinion: A Place for Serious Discussion of Judaism
for their help developing this list.
Since Tanach (the Jewish Bible) was written in Hebrew, some translations are inexact. But take a look at these ten expressions and their translations from the
Artscroll Stone Tanach
and be amazed how much you already know about the Bible!
By the sweat of your brow
By the sweat of your brow shall you eat bread until you return to the ground from which you were taken: For you are dust, and to dust shall you return. - Genesis 3:19
This is also sometimes referenced as the source for the expression "ashes to ashes, dust to dust".

Am I my brother's keeper?
God said to Cain, "Where is Abel your brother?" And he said, "I do not know. Am I my brother's keeper?" - Genesis 4:9

Man does not live by bread alone.
He afflicted you and let you hunger, the He fed you the manna that you did not know, nor did your forefathers know, in order that you know that not by bread alone does man live, rather by everything the emanates from the mouth of God does man live. - Deuteronomy 8:3

Eat drink and be merry for tomorrow we shall die.
Yet behold! There is joy and gladness, slaying of cattle and slaughtering of sheep, eating meat and drinking wine, [saying] 'Eat and drink, for tomorrow we die." - Isaiah 22: 13

Cream of wheat
It is He Who makes your borders peaceful, and with the cream of the wheat He sates you. - Psalms 147:14

Stolen waters are sweet.
Stolen waters are sweet, and bread [eaten] in secret places is pleasing. - Proverbs 9:17

By the skin of my teeth.
My bones cling to my skin and flesh; I have escaped with the skin of my teeth. - Job 19:20

Two heads are better than one.
Two are better than one, for they get a greater return for their labor. - Ecclesiastes 4:9

There is nothing new under the sun.
Whatever has been is what will be, and whatever has been done is what will be done. There is nothing new beneath the sun! - Ecclesiastes 1:9

The handwriting on the wall
Just then fingers of a human hand came forth and wrote on the plaster of the wall of the king's palace, facing the candelabrum; and the king saw the palm of the hand that was writing - Daniel 5:5
A bonus: The famous song "Turn! Turn! Turn!" recorded by the Byrds in 1965, was written by Pete Seeger sometime in the 1950s. It's based almost entirely on an English translation of the first eight verses of the third chapter of Ecclesiastes.
---
Have something to add? We'd love to hear from you. Please comment below to share.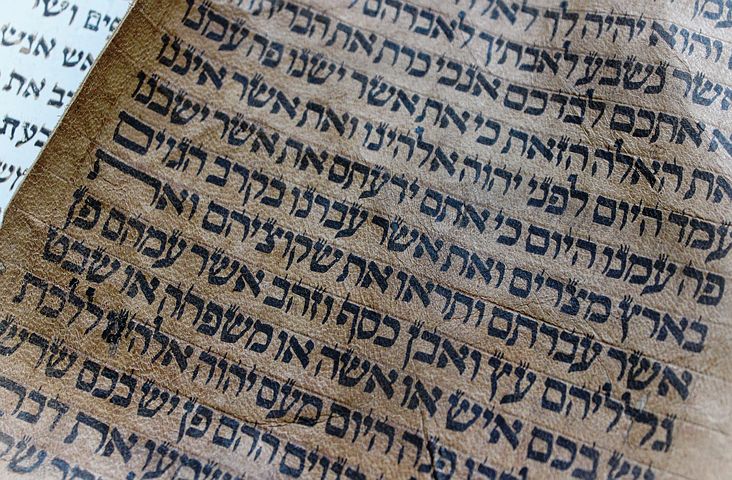 Was the Torah originally written in Hebrew or Aramaic?
See answers from Orthodox, Conservative and Reform rabbis
here
.
If you have a question about Jewish values that you would like to ask rabbis from multiple denominations, click
here
to enter your question. We will ask rabbis on our panel for answers and post them. You can also
search
our repository of over 700 questions and answers about Jewish values.
For more great Jewish content, please subscribe in the right hand column. Once you confirm your subscription, you'll get an email whenever new content is published to the Jewish Values Online blog.