Regular viewers of the NBC show This Is Us are familiar with the series' frequent use of the dramatic technique of switching back and forth between the past and the present. In the present, the three Pearson children are in their late 30s. Over the past two seasons, they have also been viewed on-screen as babies, as elementary school-aged children and as teenagers.
The most recent episode (Season 2 Episode 14) of This Is Us introduced a new kind of time travel. [SPOILER ALERT] Randall and Beth's older daughter Tess is pictured as a young adult. Viewers learn that Tess became a social worker, no doubt influenced by her family's experience serving as a foster family for Deja.

Besides This Is Us fans, who else can see past, present and future at the same time?
Human beings experience time as linear. The past was. The present is. The future will be.
But God transcends time. God exists outside of time. The concepts of past, present and future do not limit His reality. They are human constructs.
This awareness helps us understand the perplexing question of how God can know the outcome of circumstances that are still unfolding. Simply put, God is aware of past, present and future at the same time. He knows how a situation will turn out because He's already there.
Watching a time-bending episode of This Is Us gives us a tiny window into what that's like.
It also opens a deep philosophical question. Does God influence what will happen in the future? And if He does, how can we say we have free will?
One (admittedly imperfect) analogy is connected to parenting. Imagine you're a parent of an active, healthy four-year-old girl. You're walking together outside on a rainy day. Up ahead, you see a big, muddy puddle. You choose not to say anything to your daughter. But you know, without question, that she's going to step right into that puddle.

When the inevitable happens, can it be said that you caused your child to jump into the mud puddle? From her perspective, assuming you said nothing to her, did your knowledge of the future interfere with her free will decision to jump smack into the puddle?
As I said, it's not a perfect analogy because, as a parent, you're still limited by linear time. But it does give a little window into how different God's consciousness is from our own.
He is not limited by linear time. He exists simultaneously in past, present and future.

In the prayer known as Yigdal, we say, "He perceives a matter's outcome at its inception."

Just like the writers of This Is Us.
---
Have something to add? We'd love to hear from you. Please comment below to share.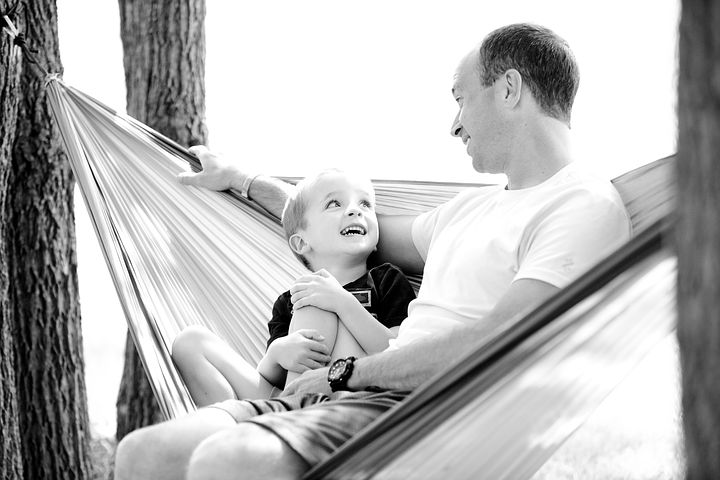 My 6 year old asked me how it is we have free choice if God knows everything in advance. How do I answer him?
See answers from Orthodox, Conservative and Reform rabbis
here
.
If you have a question about Jewish values that you would like to ask rabbis from multiple denominations, click
here
to enter your question. We will ask rabbis on our panel for answers and post them. You can also
search
our repository of over 700 questions and answers about Jewish values.
For more great Jewish content, please subscribe in the right hand column. Once you confirm your subscription, you'll get an email whenever new content is published to the Jewish Values Online blog.