When it comes to rabbinic literature, there is no dearth of statements that bring out a mixture of confusion, wonderment and excitement. The rabbis, in creating a vastly new form of Judaism, were clearly not afraid to push boundaries and be controversial in reaching their end goal of propagating and saving Judaism for the next generation.
In some sense, even the creation of the genre of rabbinic literature was one of these moments. The Talmud (Gitten 60b) has an entire discussion about the fact that writing down any part of the oral Torah is absolutely forbidden (a funny thing to read in a book that is supposedly the oral Torah in written form).

To make a long story short, the rabbis were afraid that Judaism would slowly dwindle once the Temple was gone and Jews became a minority religion both in Israel and Babylon. They rationalized, based on the verse in Psalms: "It is the time to act for Hashem, since Your Torah is being uprooted" (Psalms 119:126) that it is better to break one law to ensure that the Torah had a place in the future. In other words, the ends of saving Judaism justified the means of breaking certain laws.
The fact that all of rabbinic literature was created "against the rules" sets up a both a philosophical and practical foundation of plasticity within Jewish law. All throughout the Talmud, we see the ability of sociological and political factors to cause the rabbis to change their interpretation and implementation of various laws. Taken to the extreme, the Talmud in one place notes that in order to be a truly learned Jew, a person must be able to "permit a sheretz (non-kosher bug)". In other words, a truly learned Jew should be able to forcibly argue that cheeseburgers are kosher.
But what is the outer limit of the pushing of these boundaries?
It is clear that in order to keep Judaism relevant in the 21st century, archaic and taboo laws surrounding topics such as the LGBT community and egalitarian issues must change to fit our evolved morals. Furthermore, specific dogmas and notions of heresy must be changed to fit the intellectual level of modernity. But can this be taken too far?
Yes.
This past week in San Francisco, a group of reform rabbis congregated for what they called the "Trefa Banquet 2.0". Serving an array of all of the typical non-kosher foods such as bacon and lobster, the group wanted to recreate the original Trefa Banquet in 1883.
Forget the fact that the first Trefa Banquet was a public statement on behalf of many reform leaders, demarcating the fact that they no longer view kashrut to be binding. Whether we agree or disagree with the original banquet, it at least served a real purpose. Given that the current status quo in the reform movement is to not keep kosher, this event was basically an attention-grabbing stunt. Even brachot were recited before eating the food - probably because these rabbis were way too frum to eat without a blessing.
Part of the beauty of Judaism is that it is plastic and malleable, but part of its beauty is that it is rooted in tradition. If one of these aspects is lost, then that thing ceases to be a continuation of authentic Judaism. While the exact lines are hard or even impossible to pinpoint, we must always be striving for this middle ground.
Photo credit: Lydia Daniller originally published in
The Jewish News of Northern California
.
---
Have something to add? We'd love to hear from you. Please comment below to share.
Is not killing animals for food a Jewish value?
See answers from Or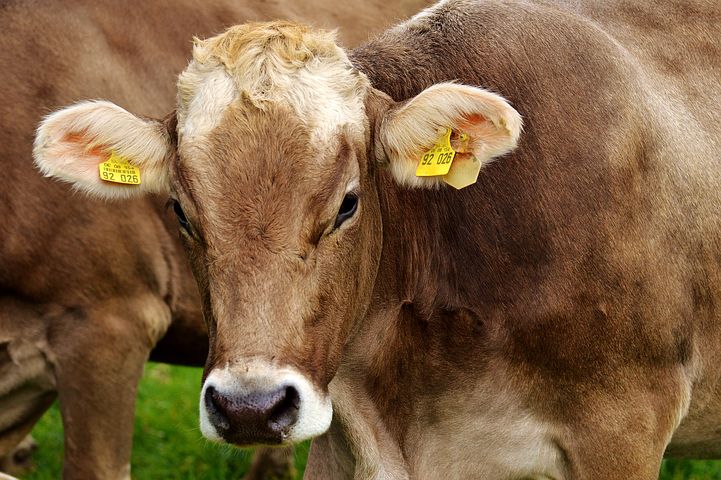 thodox, Conservative and Reform rabbis
here
.
If you have a question about Jewish values that you would like to ask rabbis from multiple denominations, click
here
to enter your question. We will ask rabbis on our panel for answers and post them. You can also
search
our repository of over 700 questions and answers about Jewish values.
For more great Jewish content, please subscribe in the right hand column. Once you confirm your subscription, you'll get an email whenever new content is published to the Jewish Values Online blog.