A few months ago, I wrote about
turning a new age
. Four months later, I'm still trying to wrap my brain around the fact that I am this new age.
Last week, I was in the car with a wise friend of long-standing. She also happens to be a few years older than I am and I have watched her embrace aging with good humor and grace.
I was discussing with her the emotional dilemma of not being quite able to accept that I am as old as I am. Fortunately, we had taken a wrong turn that added 20 minutes to our time together, during which time, she flipped my perspective around with her sage advice.
She didn't actually quote King Solomon, but certainly her advice reminded me of his words, found in Chapter 3 of Kohelet (Ecclesiastes).
Everything has an appointed season, and there is a time for every matter under the heaven.
A time to give birth and a time to die; a time to plant and a time to uproot that which is planted.
A time to kill and a time to heal; a time to break and a time to build.
A time to weep and a time to laugh; a time of wailing and a time of dancing.
A time to cast stones and a time to gather stones; a time to embrace and a time to refrain from embracing.
A time to seek and a time to lose; a time to keep and a time to cast away.
A time to rend and a time to sew; a time to be silent and a time to speak.
A time to love and a time to hate; a time for war and a time for peace.
And yes, the Byrds are singing
Turn! Turn! Turn!
in my ear.
Instead of concentrating on what stages are over for me, my wise friend asked me to consider the gifts of having reached this stage in life.
Which I began to do.
My days of raising children to adulthood are over. I no longer have to walk through my day sleep-deprived because one of my babies didn't sleep. I no longer have to chase a toddler, discipline a child, pay day school tuition or take my daughters shopping for clothing that's both appropriate and affordable.

I no longer worry about dying young and having someone else raise my children.

I found my soul mate and I have succeeded in marriage. B"H B"H B"H

I have lived long enough to love people who came into the world two generations after I did.

I no longer worry about how I will be able to afford to buy a home. And because of the equity in our home, I no longer worry about being broke or homeless someday.

I can decline work assignments that won't nurture me and I don't have to focus on competing with colleagues, because I am no longer trying to climb anyone else's ladder of success.

I can stay up until 4 AM finishing the book I can't put down because I am self-employed and I can work in the afternoon or evening just as well as I can in the morning.

I can do what I want and openly speak my mind because I no longer need to prove myself to anyone.

I don't suffer any anxiety whatsoever deciding what to do with my professional life because those decisions are all behind me.

I've learned to spot toxic people a mile away, and to keep as far away from them as possible. This one took me an unusually long time to master, so I'm grateful for being on the other side of this life lesson.

I no longer have to fight to establish my credibility and I rarely care anymore what people think of me.
The older I get, the clearer my perception becomes and the stronger my intuition grows.

There are certainly other gifts of being a woman of a certain age, but even if I never come up with a single additional one, I have already benefitted from my wise friend's advice to focus on all the things that are easier now.
In the Book of Kings, God appears in a dream to King Solomon and asks what God can give him. King Solomon does not ask for riches or long life for himself or the death of his enemies. Rather, he asks God to give him, "an understanding heart to judge Your people, that I may discern between good and bad."
Torah calls King Solomon the wisest man who ever lived. And the older I get, the more wisdom I discern from these famous words of his:
Everything has an appointed season, and there is a time for every matter under the heaven.
- Kohelet (Ecclesiastes 3:1)
Including a time to be the age I am now.

And to embrace all its gifts.
Please note: All opinions expressed in Blog posts and comments on the Jewish Values Online site and through Jewish Values Online are those of the author, and do not necessarily reflect the views, thoughts, beliefs, or position of Jewish Values Online, or those associated with it.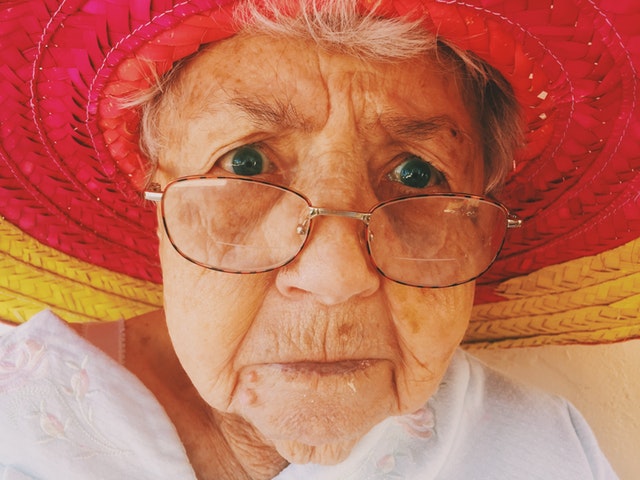 What does Judaism have to say about aging, the aged, and the treatment of the elderly?
See answers from Orthodox, Conservative and Reform rabbis
here
.
If you have a question about Jewish values that you would like to ask rabbis from multiple denominations, click
here
to enter your question. We will ask rabbis on our panel for answers and post them. You can also
search
our repository of over 800 questions and answers about Jewish values.
For more great Jewish content, please subscribe in the right-hand column. Once you confirm your subscription, you'll get an email whenever new content is published to the Jewish Values Online blog.