I didn't realize there was anything Jewish about The Marvelous Mrs. Maisel before I started watching it. Some friends were raving about the Amazon Prime Video series on Facebook and then I read that the show had won two Golden Globe Awards.

Three minutes of internet research uncovered the fact that Amazon was screening the entire first season for free last weekend. So I binge watched it.

All eight episodes.

In one sitting.

It's a very Jewish show. But that's not necessarily a good thing.

In the very first scene, the lead character, Miriam Maisel, is giving a toast at her own wedding. As a joke, she announces that there are shrimp in the eggrolls. The camera pans to an old man in a tallis, running away in horror, while the mother of the bride runs after him saying, "Rabbi, she was kidding!"

If all you knew about Judaism and Jewish people was what you observed by watching the Jewish characters from The Marvelous Mrs. Maisel, I'm afraid you would not draw a particularly flattering conclusion.

There's a lot of basic Jewish practice that the show gets wrong. For example, why is the rabbi wearing a tallis while eating at the wedding reception of the lead characters? Why does Miriam order meat for the meal to break the Yom Kippur fast? And why do we see a cantor singing the kabalistic prayer Ana BeKoach in a Reform Friday night service?
Even more disconcerting is that every Jewish character is a caricature.

While performing onstage at a nightclub, a heckler in the audience tells Miriam Maisel she doesn't belong on stage and she should go home and clean her kitchen instead. Her reply? "Oh sir, I'm Jewish. I pay people to do that!"

Miriam's mother Rose Weissman is obsessed with the appearance of all the females in the family, including baby Esther whose forehead is already considered practically a disability.
There's a token "shiksa" (in the vernacular of the show itself) – Astrid, the liberal convert who marries into the family and tries so hard to fit in. After returning from what she identifies as their 11th trip to Israel, she gifts her in-laws with a giant silver mezuza case - the kind you might put on the main entrance of a hospital in Israel.
In one of the series' more anachronistic moments, Astrid brings her nephew Rebbe trading cards from Israel, despite the fact that The Marvelous Mrs. Maisel is set in 1958 and Rebbe trading cards didn't become popular until the 1980s.

Miriam Maisel's mother-in-law is Shirley Maisel. At a meal intended to repair some rifts in the family, Shirley expresses her dissatisfaction with the food that has been prepared and decides to whip something up on the spot. "Do you have any matzo meal?" she asks. Then she waves her hand in the air, walks away and says, "Never mind, I have some in my purse."
Okay, to be totally honest, I laughed at that line. But I cringed a little too.

I like to think I have an excellent sense of humor. But this show, with its cast of (mostly) fabulously wealthy, culturally Jewish but Jewishly ignorant, New York bagel and lox Jews embarrasses me.
Some of the show's Jewish veneer can be explained by the fact that the creator of the series is Amy Sherman-Palladino, whose Jewish father married her Southern Baptist mother and raised her "as Jewish. Sort of."

If I had to guess, I'd say that Sherman-Palladino was the recipient of a particular version of wealthy, liberal, New York Jewish culture. But she didn't get Judaism. She didn't get Torah.
If you loved the show, you may think I'm being overly critical. Or, in the spirit of judging on the side of merit, you may suggest that Sherman-Palladino intentionally created the Jewish characters, with their larger-than-life character flaws, as parody.
Obviously, millions of people love the show, which was nominated for eight major industry awards.
The Marvelous Mrs. Maisel
is not the first show to portray Jewish people in a cringe worthy, unfavorable light. And it likely won't be the last.
But for me, it's unfortunate that the dignity of a 3,300 year-old tradition has been reduced to cheap jokes and excessive neuroticism.
---
Have something to add? We'd love to hear from you. Please comment below to share.
Is there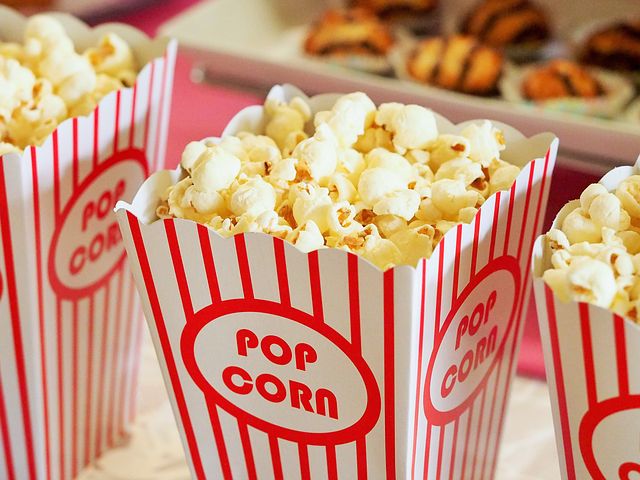 anything we can do to combat the stereotypes and frequent misinformation about Jews in television and movies?
See answers from Orthodox, Conservative and Reform rabbis
here
.
If you have a question about Jewish values that you would like to ask rabbis from multiple denominations, click
here
to enter your question. We will ask rabbis on our panel for answers and post them. You can also
search
our repository of over 700 questions and answers about Jewish values.
For more great Jewish content, please subscribe in the right hand column. Once you confirm your subscription, you'll get an email whenever new content is published to the Jewish Values Online blog.