Something I did today brought me right back, immediately, to a yearly activity I did with my father, of blessed memory. I didn't want to let the warm feeling go and quickly came to my laptop to help me recall.
I was in a synagogue across the street and casually walked by the Holy Ark. When praying there, I notice that on Shabbat and Jewish biblical holidays as well as during the High Holiday period, the parochet (curtain covering the Torah scrolls) is a different color and is embroidered with an appropriate verse related to the time period. There is white for Rosh Hashanah through Sukkot, red for Shabbat and blue for holidays. How are they changed? They all hang on a long rod spanning the length of the ark, and each is simply moved to the right spot to cover the ark while the others are hidden to the eye. That is so clever! Nothing to remove or replace!
It reminded me of what I used to do with my father, of blessed memory, each and every year before Rosh Hashanah. He was the ritual director of a huge Conservative Temple which had three locations to accommodate all who came on the High Holidays. So, before Rosh Hashanah, it was his job to make sure all the arks and Torahs had the white covers.

Do you have any idea what that entails? Each ark was a different size; most of the Torahs were of variable size, and each was labeled to ensure it was placed on the correct Torah. He enlisted my help each year, and we worked for hours together, removing the regular covers and labeling them and then putting on the new covers. With three arks and nearly 30 Torahs, and covers needing to be brought from remote places in the Temple …..well, you get the point. We schlepped and laughed our way through this tedious job, buoyed by the spiritual significance of what we were doing. Abba would often make sure the Torahs were in the right place to be read during the holidays, and I can still hear him chant. Those were very special, intimate times.
When I took my first rabbinic position, I was in a synagogue which had an unusually creative and innovative senior rabbi. On the first night of Rosh Hashanah, one would come into the main sanctuary and see 10 chairs on the bimah, each with a white Torah cover. The rabbi began a tradition where the fathers of upcoming Bnei Mitzvah would come to the bimah with their child before the evening service began. The ark would be opened, and each pair went to the ark to get a Torah. With parent seated, the child removed the regular cover and replaced it with a white cover. How simple and elegant, again making me think of me and my father and the huge task we had.
Adorning Jewish ritual items like the ark and the Torahs is a high Jewish value. It comes from the verse in the Torah sung by the Children of Israel after crossing the Red Sea: "zeh Eli v'anvayhu," This is my God and I will glorify him (Exodus 15:2). How do we glorify God? One commentary teaches we do that by paying attention to the aesthetics of a mitzvah, by beautifying our rituals. Beautiful ark and Torah covers are an expression of this value.
The beauty of the covers is an invitation to explore what's inside. Its attraction is only the beginning of a deeper, life long journey with the Torah.
---
Have something to add? We'd love to hear from you. Please comment below to share.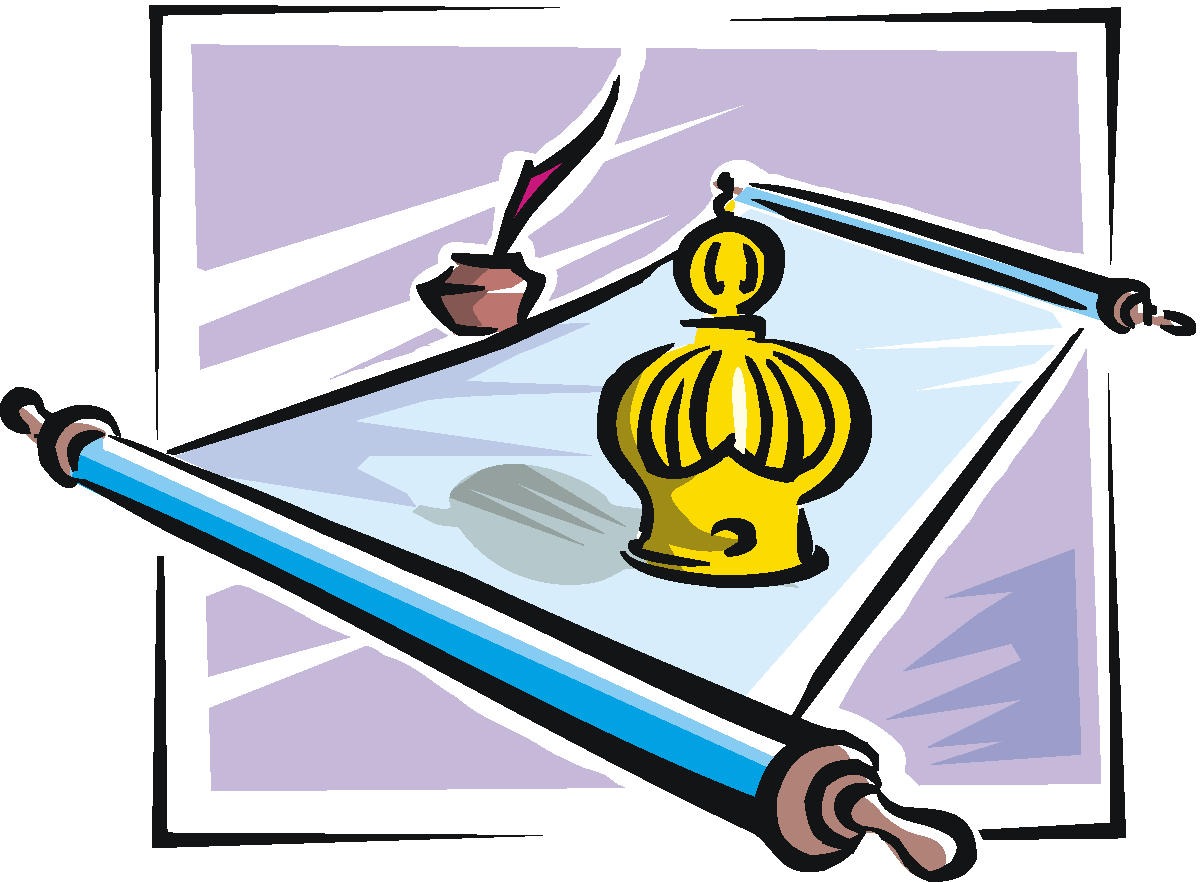 How should someone today fulfill the mitzvah for every Jew to write his own Torah scroll?
See answers from Orthodox, Conservative and Reform rabbis
here
.
If you have a question about Jewish values that you would like to ask rabbis from multiple denominations, click
here
to enter your question. We will ask rabbis on our panel for answers and post them. You can also
search
our repository of over 700 questions and answers about Jewish values.
For more great Jewish content, please subscribe in the right hand column. Once you confirm your subscription, you'll get an email whenever new content is published to the Jewish Values Online blog.