During my early years in the rabbinate, I was invited to be a hospice chaplain for Jewish families who had no synagogue affiliation. Joining a Methodist reverend and a Catholic priest, the three of us would get together and review cases, and often slip into schmooze mode, if you know what I mean.
A week before the holiday season, at a time when Christmas and Chanukah shared days, the Methodist reverend asked me to join his associate in meeting with 2nd graders to talk about the upcoming holidays. "You would be the perfect rabbi for them to meet!" assessed the reverend. Great. Me and 100 second graders for 10 minutes on Chanukah. Eight days, 10 minutes.
I accepted, and built my presentation on the #1 goal of those few minutes- to be loved by the children. I want them to love probably the only rabbi they've ever met. If they understoodd something about Chanukah too, that would be a nice bonus.
Armed with all sorts of Chanukah goodies in a bag - colorful dreidels, Disney chanukiot, neon-looking candles, bags of chocolate coins, Dunkin Donut munchkins, I walked into the room. The Catholic associate graciously offered that I go first.
I looked at the 100 piranhas- uh, I mean second graders. They were going to devour me, but now they looked so cute, and were so quiet.
"Hi everyone, my name is Rabbi Adler, and we're going to talk about Chanukah! How many of you have heard of Chanukah?"
A few hands went up. I wrote the name of the holiday on the board.
"Let's say this word together," and all 100 kids yelled out "CHanukah" with the CH like China.
Ok, we have a little work to do.
"If you had a watermelon pit stuck in your throat, what sound would you make to get it out?" All of them made that sound you want to make in a movie theatre when a popcorn kernel gets stuck- chchchchchchchchch!
"Now, put that sound in the beginning of Chanukah, 1,2,3,……" and they got it!
Now I'm set. They love me! I'm talking about the Maccabees and the Holy Temple and oil and miracles and eight nights. I'm dangling bags of chocolate coins and showing boxes of mini-donuts.

My ten minutes are up. I thank them, they applaud, and boy, do I feel bad for the Catholic associate. Unless she's got Santa's reindeer up her sleeve, she's in big trouble.

I didn't realize my impact on these kids until the associate wrote the name of her holiday on the board. She asked them to pronounce it.

Trust me when I tell you this…..at the count of 3, they all yelled out, "Chchchchchchchristmas!"

It made my day.

Chave a chappy Chanukah!
---
Have something to add? We'd love to hear from you. Please comment below to share.
Is a Jew permitted to enter a church, mosque, cathedral, temple, or the site of any other faith?
See answers from Or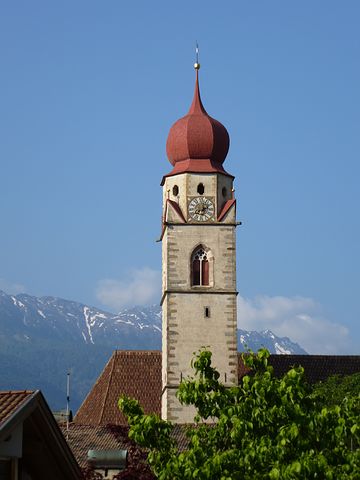 thodox, Conservative and Reform rabbis
here
.
If you have a question about Jewish values that you would like to ask rabbis from multiple denominations, click
here
to enter your question. We will ask rabbis on our panel for answers and post them. You can also
search
our repository of over 700 questions and answers about Jewish values.
For more great Jewish content, please subscribe in the right hand column. Once you confirm your subscription, you'll get an email whenever new content is published to the Jewish Values Online blog.