by Ruti Eastman
"We cannot change the cards we are dealt, just how we play the hand." – Randy Pausch, The Last Lecture
I'm not going to name names, because I don't have their permission. But I am blessed to know people who qualify as professors in the School of Making Good Choices in Tough Situations.
Take the lady who loves children, but could never have any. She could be bitter, and who would blame her? But she made a choice: she "adopted" my sons, and spent their childhoods being the best aunt a kid ever had. In the days when she was "in the money," every birthday was a time for individualized validation. The gifts weren't elaborate, but they were carefully tailored to each young man's interests at that stage of his life. Even years later, when money wasn't so plentiful, she would send a thoughtful card filled with expressions of interest and encouragement.
To this day, my grown sons' faces will light up and become the faces of joyful eight-year-olds when I say that she has called to ask about them.
Their "Tante" made a choice, a deliberate decision to fill her emptiness by giving – and everyone benefited.
There is a woman who lives alone. She befriended a young family who had no one here in Israel. She opens her house to them, making it "their" place at which to host Shabbat guests, because their apartment is too small, and she loves hosting. She is becoming a "parent" to people whose parents are far away. They are becoming beloved children to her; and their baby is the apple of her eye. And they also make sure that she feels loved, included, and appreciated.
These new immigrants to Israel could have felt adrift, and who would blame them? But they chose instead to befriend one another, to fill up the empty spaces with love in each other's lives.
These people and others like them are my teachers in living true Jewish values. Rather than sitting alone in sadness, each has made the choice to reach out to someone else, not just for help, but to offer a helping hand. And everyone is so much better for this! Not just the people involved – but everyone who meets them now benefits from the wholeness they have created.
There is a woman who quietly and discreetly contacts people when she hears of an individual or a family in need of anything. She usually isn't asking for money. Just an hour here, an hour there, to help a human being about whom one may not have heard. Her requests are never too challenging. If you can, invite this one for Shabbat. Have you some time to help this one move a few boxes? This one could use some help for two weeks with her baby, just a little clothing folding or a half-hour nap. Just don't tell them I sent you… By arranging her invisible network, everyone she touches becomes a better person.
These people are my instructors. This is ahavat Yisrael. We can take care of each other, and keep each other from feeling alone. We can each make just one other person's life a little easier, a little more tolerable. Perhaps this is the most important function we have on this planet: to assist each other in making it through the journey.
"This is what the Holy One said to Israel: My children, what do I seek from you? I seek no more than that you love one another and honor one another; and that you have awe and reverence for one another." – Tanna d'Bei Eliyahu Rabba, 26:6
© Ruti Eastman, 17 Sivan 5777/12 June 2017.
---
Have something to add? We'd love to hear from you. Please comment below to share.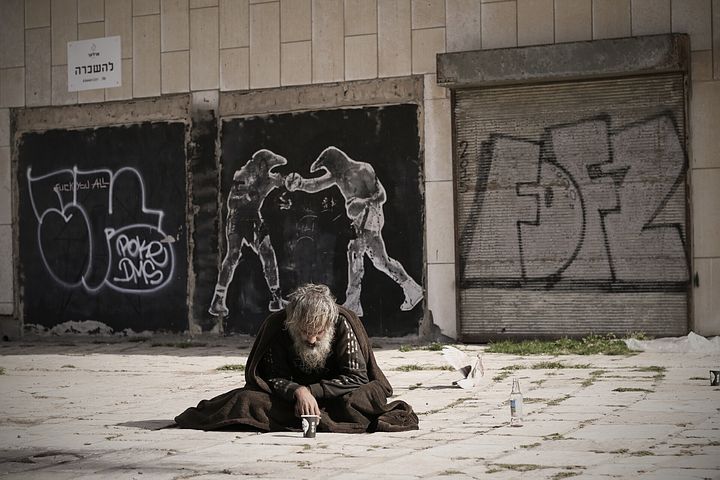 H
ow obligated am I as a Jew to give a homeless man money?
See answers from Orthodox, Conservative and Reform rabbis
here
.
If you have a question about Jewish values that you would like to ask rabbis from multiple denominations, click
here
to enter your question. We will ask rabbis on our panel for answers and post them. You can also
search
our repository of over 700 questions and answers about Jewish values.
For more great Jewish content, please subscribe in the right hand column. Once you confirm your subscription, you'll get an email whenever new content is published to the Jewish Values Online blog.