I kid you not, December 4th is National Cookie Day. (I'm not sure if Cookie Day is celebrated in countries other than the U.S., but wherever you live you are encouraged to eat a cookie in honor of this special day.) The word cookie comes from the Dutch language and means little cake. Cookies first appeared in the seventh century in Persia. This corresponds with the time that sugar became a common resource in that area. Cookies spread to Europe when the Muslims conquered Spain. By the fifteenth century the cookie was the commonest snack food in Europe. One source states that cookies were invented to test the oven temperature before making cakes. In the seventeenth century cookies made their way across the Atlantic into the Americas with the Dutch settlers.
December 4th, was initiated as Cookie Day in 1987 by Matt Nader of the Blue Chip Cookie Company. This was obviously a publicity gimmick promoted to sell more cookies, especially since Blue Chip Cookies deliver anywhere in the United States. (By the way, the Blue Chip Cookie Company claim that their ingredients are kosher, although they don't have a kosher certificate.)
Americans eat over 2 billion cookies a year. That's about 300 cookies per person. That sounds like a lot, but is less than a cookie a day. Americans, what do you do the other days of the year?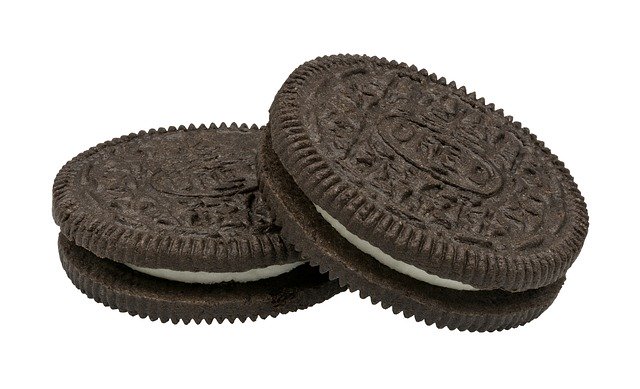 Half the homemade cookies baked each year in America are chocolate chip. But the bestselling cookie around the world is the Oreo. As an equal opportunity cookie eater, I like most cookies. And I usually prefer cookies to cake. Although cookies take a bit more work to make than cakes, I believe that the work is worth it. And I find cookies are really more than just "little cakes". But like cakes, they come in many different flavors, shapes and sizes.
Now let's look at cookies in Judaism. I don't believe that there is any mention of cookies in any traditional sources, but I do see some similarities between cookies and Jews. Cookies come in various shapes, sizes and flavors. Jews also come in various "flavors": Haredi (ultra-orthodox), Orthodox, Conservative, Reform, Reconstructionist, traditional, non-affiliated, secular, Sephardic, Ashkenazic, Moroccan, Ethiopian, Indian, and the list goes on and on. Like cookies, Jews come from different areas around the globe and each area produces slight variations.
Some cookies are simple to make and others are very complex. Some cookies are related to specific holidays while others are more freely eaten throughout the year. Some cookies are influenced more by a region than others. Some are decorated and others are plain. But they are all cookies, just like Jews are all Jews. Some being more educated, some more interested in learning, and others in emotion, history or culture. Some Jews like to pray alone in the forest, or other isolated spot, and others feel that it is important to pray with others. You may disagree with some philosophies, just as you may not like some flavors of cookies, but just as a cookie is a cookie; a Jew is a Jew.
As with any type of baking there is a chemistry at work when making cookies and so measuring of ingredients and timing are important. Likewise, Judaism has a chemistry and timing. Holidays come at specific times which make them holy, or special. Passover, for instance, has to come in the spring. Likewise, soft cookies have to come out of the oven before they become hard. The chemistry of mixing various ingredients together in specific amounts is also important. Likewise, Judaism mixes history, symbolism, culture, race, religion (beliefs and practices), and nationhood together to get various aspects and versions of Judaism.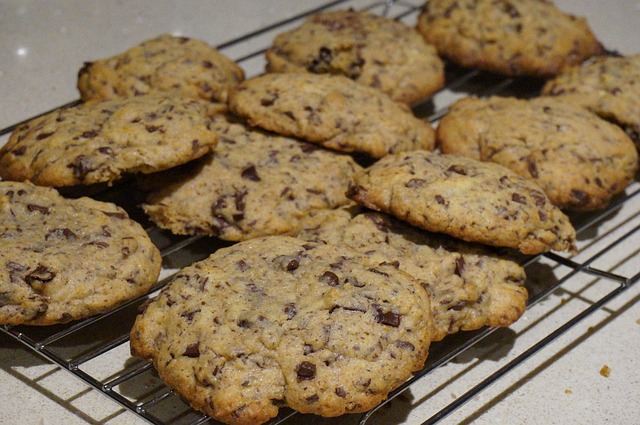 According to a survey more than half of Americans prefer homemade cookies. Personally, when I decorate my sukkah I prefer decorations made by my children and grandchildren than store bought ones. And I love when the kids bring new ideas (as opposed to the standard ones) to our Shabbat and holiday table. Just as you may come up with new cookie decorations, designs or even recipes, you can come up with new ideas to enhance your Shabbat and holiday discussions and holiday celebrations.
This Cookie Day, bake cookies, buy cookies, eat cookies, enjoy cookies. Make them simple or elaborate, fancy or plain, healthy or full of things that are not good for you. But enjoy a cookie!
The ingredients for making a cookie, as well as the instructions are important, but in the end we really just think about the cookie as a whole. This year, as you enjoy your cookie, think about how it is like Judaism which is also made up of many "ingredients," but most importantly proudly enjoy being a Jew!
Oh, and what's better than munching on a cookie? Eating a cookie with a friend of course!
Marcia Goldlist is a regular contributor of blog postings on Jewish Values Online. She was the author of one of the blog postings selected for the Second Quarter 5779 Jewish Values Online Best Blogs.
Please note: All opinions expressed in Blog Postings and comments on the Jewish Values Online site and through Jewish Values Online are those of the author, and do not necessarily reflect the views, thoughts, beliefs, or position of Jewish Values Online, or those associated with it.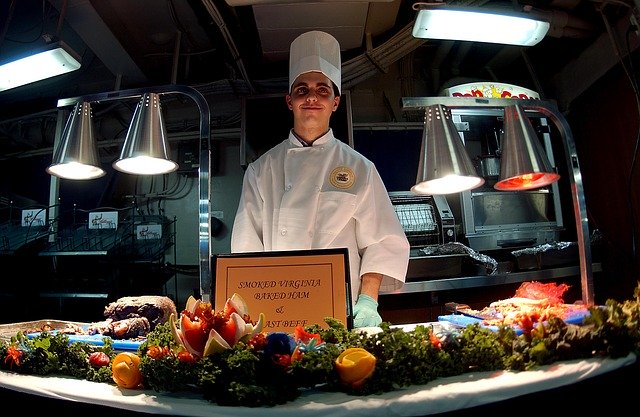 I have been self employed for over 6 years and have been trying to find full-time work that would provide me a consistent cash flow. I am a Conservative Jew born to Orthodox parents. I mention all of this background because I have a company that is about to make me a job offer; however, they are in the business of manufacturing crab cakes. Would it be wrong for me to work for a company that produces un-kosher products, even though I try to maintain a kosher life style for myself? I truly could use the job, assuming an offer is made to me, but I am worried that this would be viewed as unethical or immoral. Can someone let me know what Judaic Law says about such actions? [Administrator's note: some related questions on JVO can be found at: http://www.jewishvaluesonline.org/question.php?id=944 http://www.jewishvaluesonline.org/question.php?id=847 http://www.jewishvaluesonline.org/question.php?id=444 http://www.jewishvaluesonline.org/question.php?id=850]
See answers from Orthodox, Conservative and Reform rabbis
here.
If you have a question about Jewish values that you would like to ask rabbis from multiple denominations, click
here
to enter your question. We will ask rabbis on our panel for answers and post them. You can also
search
our repository of over 800 questions and answers about Jewish values.
For more great Jewish content, please subscribe in the right-hand column. Once you confirm your subscription, you'll get an email whenever new content is published to the Jewish Values Online blog.