I'm in a Jewish Facebook group that, over the past few days, has had a series of posts with hundreds of comments about the availability, or lack of availability, of Chanukah decorations in their local stores. Near as I can tell, it all started when one person posted that at her local Target store, there were aisles and aisles of Christmas merchandise and the Chanukah decorations were on the second floor near the bedding department.

This post generated lots of outrage about the placement, and the paltry availability, of things like blue and silver tinsel, blinking blue and white lights, wreaths shaped like the Star of David, blue and silver wrapping paper, gift tags, silver Chanukah bushes and the like. In other words, Christmasy-type Chanukah decorations.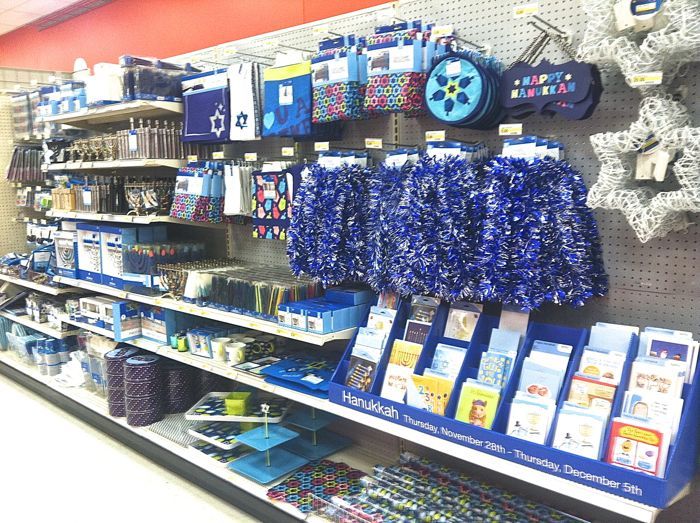 There was a lot of digital ink spilled over this issue. Discussions over which stores have more prominent displays of Chanukah decorations. Expressions of anger and alienation that Chanukah isn't acknowledged in stores. Feeling overwhelmed by the Christmas displays and Christmas music. Expressions of annoyance that we know all about their holidays but they try to sell us ham and matza on Chanukah.
And the counter comments, reminding people that Chanukah is a minor holiday on the Jewish calendar and that somehow, in America, it morphed into some kind of Jewish Christmas.
As someone who has been living in Israel for the past seven Chanukahs, I'd like to make a few observations.
First, in Israel, there is virtually no competition with Christmas. Yes, I have seen the occasional Christmas tree. And yes, I am aware that there are Christians living in Israel, but Christmas simply doesn't have the same footprint in Israel as it does in America.

In Target you have to hunt for decorations, like they had to search for the cruse of oil. In Israel, Chanukah is in the air.

There are Chanukah donuts, called sufganiot, for sale in practically every bakery and corner food store in the country. The most common filling is strawberry, but lots of other flavor fillings, such as dulce de leche, halva and pistachio are also available. Each year, bakeries compete for the most original flavors and decorations and the Jerusalem Post runs an annual column rating bakery sufganiot.

Menorahs and oil suitable for lighting are sold in grocery stores. There are public menorah lightings, often accompanied by live music. It's common to see dozens of menorahs shining in the windows of a single apartment building. In Israel, many people light outdoors, in a glass box with a menorah inside.

There are day trips and tours all around Israel. Some people make it a point to visit the area of Modi'in, which was the home of the Maccabees, who were the heroes of the Chanukah story. Modi'in has a suburb called Maccabim. And there are nearby towns called Mattityahu (Mattithias, the father of Judah Maccabee) and Hashmonaim.

For years, there has been an annual torch relay, where people line the road from Modi'in to the Kotel (Western Wall) in the Old City of Jerusalem and pass a lit torch hand-to-hand. When it makes its way to the Kotel, it is used to light the large public menorah.

Chanukah in Israel is a time of concerts and public dance and theater performances. Pop-up craft workshops dot the country and children's programs are very popular.

So when I read about people in the US upset because their blue and silver tinsel wasn't easy to find, I realized that the difference between Chanukah in Israel and Chanukah outside of Israel is pretty huge.
In Israel, we don't decorate for Chanukah.

In Israel, it simply is Chanukah.
---
Have something to add? We'd love to hear from you. Please comment below to share.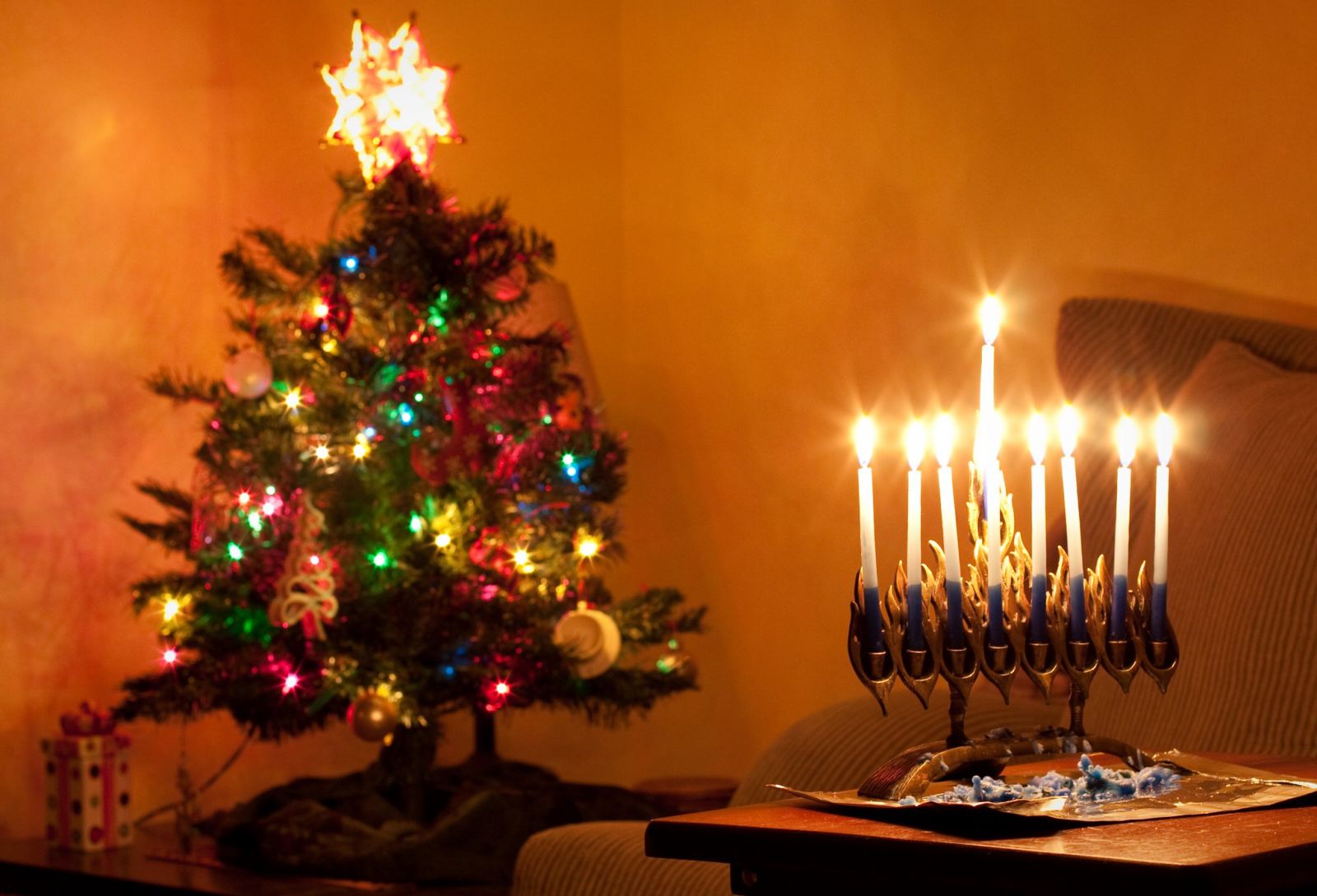 Is it kosher to light Chanukah candles in front of a Christmas tree?
See answers from Orthodox, Conservative and Reform rabbis
here
.
If you have a question about Jewish values that you would like to ask rabbis from multiple denominations, click
here
to enter your question. We will ask rabbis on our panel for answers and post them. You can also
search
our repository of over 700 questions and answers about Jewish values.
For more great Jewish content, please subscribe in the right hand column. Once you confirm your subscription, you'll get an email whenever new content is published to the Jewish Values Online blog.