At a recent Shabbat at Kehilla Shir Hadash on Emek in Jerusalem, Rabbi Yaakov Kermaier spoke about what it was like for him to vote for the first time as an Israeli citizen. As we all listened intently, he made the connection between Abraham's purchase of land, the first by a Jew in this land, as a burial place for Sarah and modern day Jews being active citizens in this fully realized Jewish nation. He shared a lovely story about a man who wanted to be the first in line at his polling place for the first election in our newly reconstituted homeland. The room, with many olim (immigrants to Israel), smiled. We understood.
I recently celebrated my fourth aliyahversary (anniversary of moving to Israel) on the Hebrew calendar. I made aliyah the day of the Har Nof terrorist attack which took the lives of four righteous rabbis and a Druse police officer who tried to save them. While waiting at Newark Airport during a delayed departure, we were told of the attack and I learned that Rabbi Moshe Twersky HY"D had been murdered in the massacre. He had deep roots in Massachusetts and was a well-loved teacher.

Most Jews in Massachusetts knew of his family; his father Rabbi Isadore Twersky founded the Center for Jewish Studies at Harvard and Rabbi Moshe's grandfather was Rabbi Yosef Soloveitchik. I walked on the plane stunned and even before receiving my formal citizenship, knew what it felt like to be Israeli. And how precious it was to be able to be part of this nation, even in the dark days such as that one.
When we look back at Abraham's insistence on paying for the land in Hevron, it strikes me that he set the bar for future citizens; we are the many stars in sky, we who live on this land.
And with that, comes the privilege and obligation to choose our leaders who will protect, defend, and nurture our re-born nation. And how important that is when we look at the ongoing security issues and the loss of so many of our brothers and sisters to terrorism.
The first time I voted in Israel was in March, 2015 in a national election. With my teudat zehut (national ID card) firmly ensconced in my shoulder bag, I walked to the school which was our polling place in Rehavia. The process was easier than I expected and seamless. As I sealed the envelope and dropped it in the box, I could feel emotions shifting from being attentive to the practical process towards a full-on emotional response at voting for the first time in our Jewish nation.
As I walked out with tears streaming from my eyes, a young man handing out flyers for a candidate (it could have been for Naftali Bennett , but I do not remember) came over and asked if I was okay. I nodded and then started to smile and said "First time", and he smiled and said "Welcome Home".
We have a great privilege to live in the first Jewish nation, now reconstituted for 70 years, in 2000 years. With this privilege comes obligations. And one of those, in my eyes, is to vote. In my four years as a citizen, incidents as horrific as the one in the Har Nof synagogue have happened at a dizzying pace. Which is why voting for strong leadership, both nationally and locally is so important.
When I voted recently for mayor, I did not cry, but remembered the purchase of a piece of land in Hevron, where last weekend thousands of Israelis and visitors celebrated Abraham's purchase and honored Sarah's legacy. In modern day Israel, we can also honor them by participating in choosing the leadership of a nation that Abraham could only have imagined as he gazed up at the stars so long ago.
Please note: All opinions expressed in Blog Postings and comments on the Jewish Values Online site and through Jewish Values Online are those of the author, and do not necessarily reflect the views, thoughts, beliefs, or position of Jewish Values Online, or those associated with it.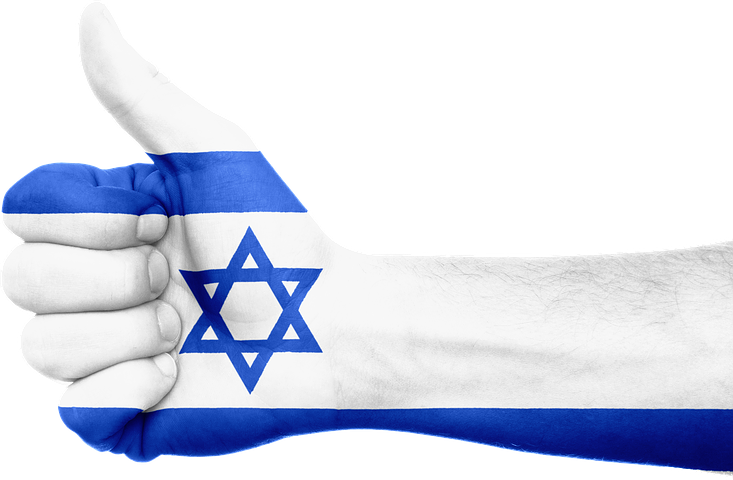 Do American-Jewish voters have an obligation to vote for the most pro-Israel president, even if he conflicts with them on other values?
See answers from Orthodox, Conservative and Reform rabbis
here
.
If you have a question about Jewish values that you would like to ask rabbis from multiple denominations, click
here
to enter your question. We will ask rabbis on our panel for answers and post them. You can also
search
our repository of over 800 questions and answers about Jewish values.
For more great Jewish content, please subscribe in the right-hand column. Once you confirm your subscription, you'll get an email whenever new content is published to the Jewish Values Online blog.