We tend to eat too much and think too little about the food we eat. Even if we say a blessing before and after we eat we tend to say the words by rote and not really think about the miracle of food. Yet food has a gift element to it. God (or, if you prefer, nature) allows the food to grow and the farmer works very hard to get the food to a place that we can conveniently buy it. There is often some sort of production (such as turning wheat into flour) involved, which means even more effort goes into our food then we generally think about. So, yes, I would call that a gift of sorts.
And often – no, usually – we don't give this life sustaining product any respect or even thought. It's just there and we take advantage of it, often stuffing our faces with far more than we need to give us energy for the things which we do. Sometimes we just need to slow down and look at what is in front of us and really see what is there. This can give us more appreciation for all that we have and hopefully that appreciation can propel us toward helping others.
It is a Jewish value to give thanks for what we have – that's why we have so many blessings. It is also a value not to take things for granted. Thinking of others is also a Jewish value. But how do we teach all of these things to our children? (Of course teaching our children is also a Jewish value.) And we shouldn't just be teaching these things – we should also be thinking about them and taking the next step of helping others who are less fortunate.
Enjoying Genesis: The Bible in Rhyme Workbook
presents verses from throughout the book of Genesis and then gives discussion questions, creative thinking questions and activities related to these verses to be used within the classroom or at home. Many values and issues are presented both to think about and to do something about. In getting our youth and ourselves to think about the Torah and relate it to our lives, it is hoped that we will become better people and better Jews. We do not need to think to do, and we do not need to do to think, but the combination tends to make for better people and a better world and that is one of the most encompassing Jewish values of all.
Many values are talked about in this book in different contexts. For the purpose of this article I will look only at the discussion of food and narrow it down again to issues related to Joseph and how he managed the years of famine.
Enjoying Genesis: The Bible in Rhyme Workbook
awakens the child to feelings through discussion questions such as, "Have you ever been worried about not having enough food to eat? What did it feel like? If not, what do you think that this would feel like?" Some related activities are to write a poem about running out of food and worrying about not having enough to eat.
It is important to understand feelings, but we want our children to go further and see what can be done to help those in need. So there is a link between the Biblical problem of the famine and Joseph's solution and a modern day solution. Joseph stored food and then gave it out (for various kinds of payment). Today there are food banks. One of the activities is to research and write about how food banks operate. And this is taken a step further, by trying to get the child to at least think about taking action. One of the activities given is to see if there are any organizations near where the child lives that help the hungry. And then, of course it is suggested that the child go and help out the organization for a day or donate food or money to an organization that helps the hungry.
Since, thankfully most of us do not go hungry, we need to try to get the child to think about being grateful for the food that he/she does have and learn how to express this thanks. So, activities are suggested such as writing a thank you note or a poem or song of thanks from a brother to Joseph for the food that he provided to them and their families.
These simple exercises are a means of getting the child thinking and hopefully moving towards growing into a real mensch. This book works well in schools and as prompts for family discussions and activities, which will help all of us move towards being more respectful, thoughtful and caring individuals.
---
Have something to add? We'd love to hear from you. Please comment below to share.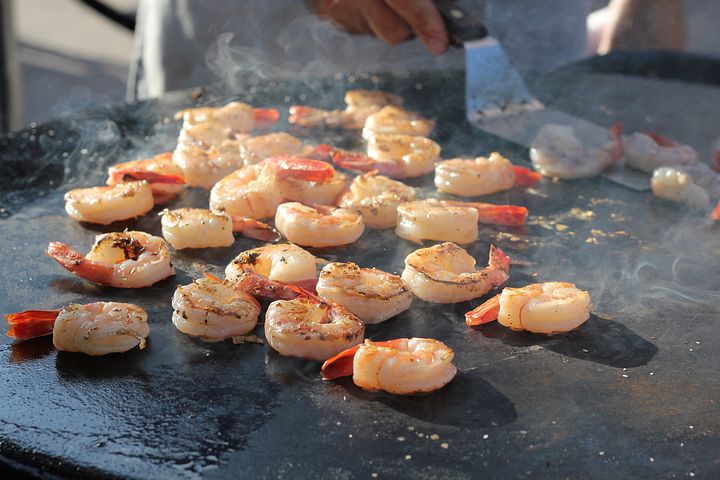 Can I cook non-kosher food for a non-Jew?
See answers from Orthodox, Conservative and Reform rabbis
here
.
If you have a question about Jewish values that you would like to ask rabbis from multiple denominations, click
here
to enter your question. We will ask rabbis on our panel for answers and post them. You can also
search
our repository of over 700 questions and answers about Jewish values.
For more great Jewish content, please subscribe in the right hand column. Once you confirm your subscription, you'll get an email whenever new content is published to the Jewish Values Online blog.