Many years ago, I was living in suburban Baltimore with my family. An old friend had made aliyah about five years before. She and her husband were looking for a new apartment and had found something they thought was ideal.

When the deal fell through, she said to me, "I guess Hashem (God) didn't want us to get that apartment."
Back then, I didn't have any way to understand her comment. I understood competitive real estate markets. I understood greed and duplicitousness. I understood human error. But what did God have to do with whether or not they were able to close on a particular apartment? That I didn't understand.

At all.
Fast forward to just a few weeks ago. Now I live in Israel, and my relationship with God has grown increasingly real over the past few decades.

It's a Wednesday night. It's 6:25 PM. My husband and I take the elevator from our high-rise apartment. We have to pick up a neighbor at 6:30 so we can set up for a community program we are running at 7:30. Three floors from the lobby, the electricity goes out. The elevator comes to a complete stop.

We have no idea whether we are at a floor or in between floors. The alarm in the elevator doesn't work. There is no cell phone reception. The elevator is small. Besides me and my husband, a neighbor and his dog are also trapped.

We have no idea how long we will be stuck in the elevator. We have no way to communicate with anyone outside this box, suspended by cables, hanging somewhere in mid-air.

In a flash, I think of the cattle cars that the Nazis used to transport European Jews to Auschwitz. I think of how there is barely enough room in the elevator for all three of us to sit down. I think of how there is no air flow.

And I realize there is absolutely nothing we can do to solve this problem. We are 100% in God's Hands. And so I start to pray silently, asking God to release us from this dilemma.

To be able to see God in the elevator with us represents a serious step in my spiritual growth. I have come a long way from the day when I was unable to relate to my friend seeing God as a factor in her failed real estate deal.
This time of year, in the Hebrew month of Elul, it's customary to recite chapter 27 of the Book of Psalms in preparation for the spiritual work of Rosh Hashana and Yom Kippur.
Known colloquially as L'David Hashem Ori based on the first three words of the chapter, the psalm speaks about absolute reliance on God. One verse has always stood out for me. In its simplest form, it's a plea for closeness to God:
| | |
| --- | --- |
| One [thing] I ask of the Lord, that I seek-that I may dwell in the house of the Lord all the days of my life, to see the pleasantness of the Lord and to visit His Temple every morning. (Psalms 27:4) | |
To me, this lofty idea is hard to grasp in the abstract. But when I think of being with God in the elevator, I realize that this is what I'm after – a sense that God is always with me, and then I can turn to Him with all of my needs, from the sublime to the mundane.
God was with me in that elevator, so I didn't feel powerless. Instead, I had somewhere to direct my energy.
And don't you know, it was less than 10 minutes before the electricity was restored and we were able to exit the elevator intact. I stepped out of that box inspired.
And I knew just where to direct my gratitude.
Please note: All opinions expressed in Blog posts and comments on the Jewish Values Online site and through Jewish Values Online are those of the author, and do not necessarily reflect the views, thoughts, beliefs, or position of Jewish Values Online, or those associated with it.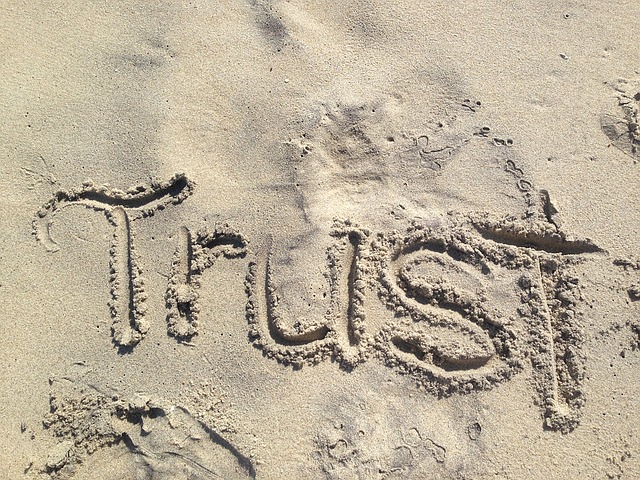 What is the Jewish perspective on trust?
See answers from Orthodox, Conservative and Reform rabbis
here
.
If you have a question about Jewish values that you would like to ask rabbis from multiple denominations, click
here
to enter your question. We will ask rabbis on our panel for answers and post them. You can also
search
our repository of over 800 questions and answers about Jewish values.
For more great Jewish content, please subscribe in the right-hand column. Once you confirm your subscription, you'll get an email whenever new content is published to the Jewish Values Online blog.