I used to think that being Or LaGoyim, a light unto the nations meant that, if the Jews would create a perfect society, the rest of the world would look on with admiration and want to emulate it. In my previous, limited understanding, being a light unto the nations was not accomplished by any meaningful interaction with any other people. It was something Jews would do among ourselves and others would notice.
About six months ago, I wrote a post about a newer understanding I had of the meaning of being
a light unto the nations
. There, I argued that it means that we are tasked with helping the rest of the world recognize that the universe has only one, undivided God.
That meaning is still true. Proclaiming the Oneness of God is a fundamental responsibility of the Jewish people. It is a responsibility we have to the world.
But there is yet another way to understand the term.
A less esoteric, more down-to-earth meaning of being Ohr L'Goyim is that the Nation of Israel is charged with creating solutions for human problems and bringing them to the world. In a very real way, this is already happening.
Avi Jorisch
is an entrepreneur, an author and a senior fellow at the American Foreign Policy Council think tank. His newest book,
Thou Shalt Innovate: How Israeli Ingenuity Repairs the World
, profiles 15 innovations that were created in Israel and shared far beyond her borders.
Although Jorisch approaches each chapter as a journalist, telling the back story of how a particular Israeli innovation came into the world, the early trials and failures and the eventual successes, he lightly touches on the light unto the nations theme in his introduction.
He reviews some of the Jewish sources that teach us that part of our spiritual DNA is to serve humanity. Notably, he quotes a teaching from Pirke Avot (Ethics of the Fathers) in the name of Rabbi Tarfon. "It is not incumbent on you to complete the task, but nor are you free to desist from it."
He also speaks of the related concept of tikkun olam, understood by many liberal Jews as the responsibility to improve society through acts of social justice.
The meat of the book are the specific inventions that were created in Israel. As Jorisch writes about them, he focuses on the people behind the innovation. He has a particular affinity for telling the stories of cooperation between Jews and non-Jews living in Israel. For example, in his chapter on Bernard Bar-Natan's Emergency Bandage, which was designed to apply significant pressure to stop traumatic bleeding, Jorisch emphasizes the personal relationship between Bar-Natan and his Muslim business partner Ahmed Heib.
Many of the innovations Jorisch brings to his readers are in the health and medical industries – the creation of ambucycles that allow emergency medical personnel to reach patients in a fraction of the time a full ambulance would take, a camera that takes pictures of the colon and small intestine in a capsule small enough for a patient to swallow, a device called ReWalk that allows people who are wheelchair bound to walk.
Jorisch also profiles other industry innovators such as Zvi Tabor who pioneered the solar power industry, an Israeli-developed computer firewall called Check Point that protects more than 100,000 businesses and world governments from cyber-related crimes and Sarah Sallon and Elaine Solowey who brought a 2,000 year-old Judean date palm back to life with hopes of rediscovering ancient, plant-based healing.
Thou Shalt Innovate includes a particularly inspiring appendix which lists the 50 top contributions Israel has made to the world, beginning in 1948.
It's unlikely that the stories in Thou Shalt Innovate will turn someone who truly hates Israel into an Israel supporter. But for the reader who wants a deeper understanding of how Israel is fulfilling its role as a light unto the nations every day, bringing solutions for human problems into the marketplace, the book is a gold mine of inspiring stories, well told.
Thou Shalt Innovate: How Israeli Ingenuity Repairs The World
was published by
Gefen Publishing House
in Jerusalem and is available on
Amazon
in hardcover, paperback, Kindle and audio book formats.
Please note: All opinions expressed in Blog Postings and comments on the Jewish Values Online site and through Jewish Values Online are those of the author, and do not necessarily reflect the views, thoughts, beliefs, or position of Jewish Values Online, or those associated with it.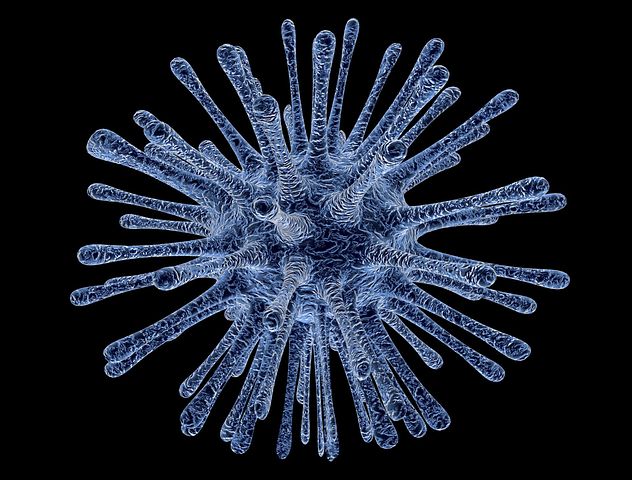 What is the Jewish perspective on stem cell research?
See answers from Orthodox, Conservative and Reform rabbis
here
.
If you have a question about Jewish values that you would like to ask rabbis from multiple denominations, click
here
to enter your question. We will ask rabbis on our panel for answers and post them. You can also
search
our repository of over 800 questions and answers about Jewish values.
For more great Jewish content, please subscribe in the right-hand column. Once you confirm your subscription, you'll get an email whenever new content is published to the Jewish Values Online blog.