By Rivka Tibber (Rivka Leah bat Esther Rachel)
Saying kaddish (Jewish memorial prayer) for my Mom z"l (of blessed memory) has been a very personal and communal journey.
My Mom was diagnosed with a terminal disease only a few months before her death six months ago. While both my parents live abroad, all their children, grandchildren and great-grandchildren live in Israel.
With Mom's condition worsening and us children traveling back and forth to Canada, Mom empowered all of us by declaring that she wanted to come on aliyah and be with her children and grandchildren for the remainder of her life.

With that statement, we put everything into full gear, documents to Nefesh, b'Nefesh (the organization that oversees aliyah from North America), doctor's paperwork, quickly packing up Mom's bags and most importantly, maintaining Mom's diminishing health to be able to get on the plane and travel to Israel.
B"H (Blessed is God), Mom arrived safely in Eretz Yisrael on Tu B'Shvat. It was one of the most joyous occasions in my life. After being a recipient of Mom's nurturing for over 50 years, I felt a tremendous zchut (merit) in being part of Mom's care in her final days.

Despite constant care and medical supervision, and eventually hospitalization, Mom passed away on Erev Pesach. Holding Mom's soft and familiar hand during her last breath, I felt total connection to Mom's life, the life she gave me, the life that continues in my children, and her legacy.
The week before, my siblings and I were learning and discussing the halachot (Jewish laws) of a parent leaving this earth. As in other occasions in life, one rarely ponders such matters until one is faced with the reality.
For as long as I can remember, my Mom always davened (prayed) from her beloved Birnbaum blue hard covered siddur. Mom's tefila (prayer) was very important to her. Upon her passing I insisted on davening from Mom's siddur during the shiva. Holding Mom's precious siddur that she held, kissed and cherished intertwined with my personal bond with tefila.
During the shiva, my siblings and I said kaddish together, giving me a feeling of mutual connection with Mom as her offspring. Having never said kaddish before, I was a little uncertain of where exactly in the tefila the kaddish was recited.
As I nervously opened my Mom's blue Birnbaum siddur to daven on the first morning at the shiva, I noticed that Mom had put tabs in the correct pages of the kaddish yatom (mourner's kaddish). She had said kaddish for her parents, my grandparents, when they passed away. From that moment, I knew I had to continue Mom's precedent.
I thought it all normal, saying kaddish at the shiva and then at the cemetery with my siblings. I decided that I would continue to say kaddish on Shabbatot and Chagim when I go to shul. Little did I know that this personal deed would lead me to learn about different views and practices. Some minyanim only allow a woman to say kaddish if there is a man saying kaddish, whether or not he is a mourner himself. Other minyanim allow the woman to say the kaddish alone.
I had a very moving experience on a religious moshav (cooperative agricultural community) in the Golan where a man saying kaddish overheard my kaddish, stopped and came over to the mechitza (the partition between men and women in an Orthodox synagogue) and made sure he and I would saying the kaddish in unison. This acknowledgement of unity with a fellow mourner felt like true aliyat neshama (soul elevation) for all Jews who have left this world.
In our shul, while saying kaddish in the women's section, my fellow women folk have encircled me, while others turn their heads to focus on my kaddish, enhancing my decision in this empowering deed of remembering my dear Mom during our tefilot together. This act of attentiveness, respect and acknowledgment has enhanced my decision to remember my Mom during communal tefilot and has allowed space and time for me to shed some more tears.
ìòéìåé ðùîú àñúø øçì áú äøùì åæìúà, æ"ì
(For the elevation of the soul of Esther Rachel, daughter of Hershel and Zlata)
Please note: All opinions expressed in Blog Postings and comments on the Jewish Values Online site and through Jewish Values Online are those of the author, and do not necessarily reflect the views, thoughts, beliefs, or position of Jewish Values Online, or those associated with it.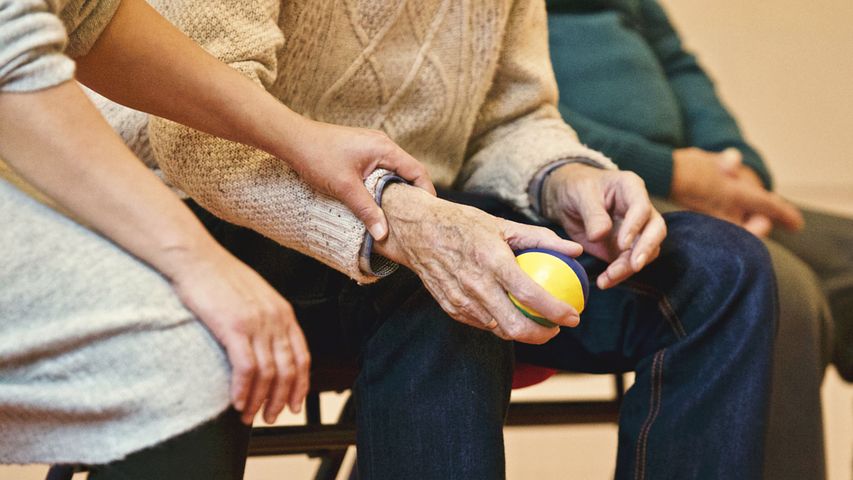 What
is custom for an adult daughter to be doing after sitting shiva?
See answers from Orthodox, Conservative and Reform rabbis
here
.
If you have a question about Jewish values that you would like to ask rabbis from multiple denominations, click
here
to enter your question. We will ask rabbis on our panel for answers and post them. You can also
search
our repository of over 800 questions and answers about Jewish values.
For more great Jewish content, please subscribe in the right-hand column. Once you confirm your subscription, you'll get an email whenever new content is published to the Jewish Values Online blog.