There are certain points in one's life where a person needs all the social support they can get, and one of these times is when someone loses their faith.
Faith, or any type of religious conviction, provides neat philosophical and epistemological frameworks that helps one make sense of the world. Like a house of cards, if the foundation begins to shake or is removed, not only is it impossible to continue to build, but everything will quickly come crashing down. It is at these moments, at the depths of existential despair that a strong social support system is of the utmost necessity.
Now let us try to imagine the exact opposite. Imagine that as one begins to question everything that they have ever known to be true, their entire social world retreats from and shuns them ipso facto. All of one's friends and family begin to despise them. Spouses demand a divorce, parents want nothing to do with their children, and best friends become enemies.
It is with this background in mind that I approached the new Netflix documentary One Of Us. This beautifully crafted movie tells the story of three individuals who have each left their New York based Hasidic community, showing the array of difficulties that one leaving the community inevitably faces. Social isolation, lack of education (often even not knowing English), mental illness, and poverty are only a few of the many obstacles that these individuals face. And yet, although the movie barely touched on this issue, I found myself thinking about the nearly ineluctable existential crisis that can persist for years after all the other negatives slowly wither away.
About two years ago I picked up Shulem Deen's memoir,
All Who Go Do Not Return
, a book that vividly describes Deen's departure from an insular sect of Skver hasidim, and didn't put it down until it was finished. In the book, Deen describes his growing doubt towards Orthodoxy, and his subsequent separation from his old community (along with all of the negative social repercussions of his departure). Page in and page out I couldn't help but be amazed by Deen's strength and emotional stamina through the entire ordeal.
Now this was only a few months after I had decided that I was no longer an Orthodox Jew and was in the process of slowly rethinking my entire philosophical framework. As I was raised and educated my entire pre-college life in an Orthodox setting, I was absolutely stunned and shocked to my core when I began to do my own heavy research and was forced to conclude that the vast majority of Orthodox tenets are simply intellectually untenable. For months following this realization I wandered around reading and listening to everything I could about Judaism from clearing out library shelves to binge-reading blogs, absolutely obsessed with searching for "truth". I had trouble sleeping, was completely unable to focus in school, and became increasingly cynical.
However, I had the support of my entire social system. I had friends, family, and even rabbis that were always available to talk and offer support, regardless of my religious or philosophical questions or convictions. Without this support system I have no idea how I would have gotten through that time of my life.
People who leave the Hasidic community have to deal with this difficult and confusing philosophical journey all by themselves. All the while watching everyone that they have ever known and love abandon, shun, and even threaten them. This is why when I imagine the individuals from One Of Us, Shulem Deen, or the thousands of others who were not given a public, I am in absolute awe of their strength and perseverance.
A community can only resist modernity for so long. As the internet and other instant modes of information become increasingly ubiquitous, the number of people who will become skeptical towards their fundamentalist presuppositions will only increase - and we must be ready to help. Organizations like Footsteps (which was heavily featured in the film) are absolutely crucial to ensure that individuals who leave the Hasidic community can be successful on the "outside". Furthermore, we must demand that elected officials (especially in the NY area) actual ensure that the Orthodox day school system is educating its students to some reasonable standard, so if people do leave they have some sort of intellectual foundation. And finally, those like myself who consider themselves to be in the "moderately religious" Jewish community, must be willing to embrace everyone with open arms - but also be completely understanding if these individuals want nothing to do with Judaism.
---
Have something to add? We'd love to hear from you. Please comment below to share.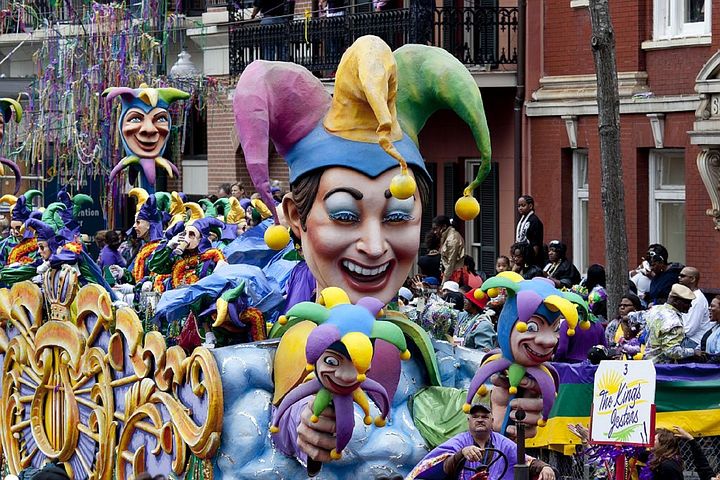 From a Jewish perspective, is there anything wrong with attending a Mardi Gras celebration?
See answers from Orthodox, Conservative and Reform rabbis
here
.
If you have a question about Jewish values that you would like to ask rabbis from multiple denominations, click
here
to enter your question. We will ask rabbis on our panel for answers and post them. You can also
search
our repository of over 700 questions and answers about Jewish values.
For more great Jewish content, please subscribe in the right hand column. Once you confirm your subscription, you'll get an email whenever new content is published to the Jewish Values Online blog.