In many ways, the story of Purim epitomizes the battle of good versus evil. The lines are clearly drawn and we know for whom we should cheer and for whom we should not. That is why its celebration is so festive; the joy would seem to be complete.

With some victories, there can be a tinge of sadness still felt in the pain that was felt by the enemy in defeat. This is, in fact, why we spill some wine as we remember the plagues at the Passover Seder – we acknowledge the pain of the Egyptians albeit deserving. There is no such spilling of the wine, though, on Purim. There is no sympathy for evil. There is no sympathy for Haman. There is only the celebration of the triumph of the good.
This understanding of the triumph of good over evil is, though, a bit too simple. There is no doubt in the evil expressed by Haman and an important aspect of the Purim story is, indeed, his defeat at the hands of Mordechai and Esther.
There is, however, another evil which was defeated on Purim – the internal weaknesses within the Jewish People which opened them up to being attacked by Haman. This is a part of the Purim story that is often overlooked. Before Haman could be defeated, the Jewish People had to address their own flaws and correct them so that there would be no foundation for Haman's assault upon them.
And this is essentially what happened. When Esther called upon Mordechai to direct the Jews to fast for three days before she went to the king, what she was calling upon her people to undertake was an inventory of themselves, an introspection to determine their weaknesses and to undertake to correct them.
This is the Jewish concept of teshuva, repentance, which, of course, calls upon us to turn to God and request forgiveness for our misdeeds. More significantly, though, the call of teshuva is a call of meditative analysis, to look at oneself, determine what needs bettering and undertake this task. This is what the Jews did en masse, in response to Esther's call. They defeated the evil that was within them and this led to the great victory of Purim.
This is not an argument of 'blaming the victim'; that the problem was solely with the Jews. Haman's evil was still a major focus and it is always necessary to recognize, fight and defeat any enemy from without. Understanding the Jewish People's introspection and self-correction does not, in any way, lessen our recognition of Haman's evil and the powerful necessity to fight and defeat such evil – and to celebrate its destruction. After all, is this not the open message of the Megilla?
But the call of introspection is also a significant part of the story – albeit subtler. The message is perhaps subtler because it is more personal – every person's challenge is unique as is everyone's individual battle.
The call of Esther for each person to look into himself/herself would yield numerous personal results which could not be reported as the defeat of Haman could be. We thus describe on Purim the broader defeat of evil represented by the more universal and open defeat of Haman but it cannot and should not be overlooked that an important part of Purim was in the victory over the darkness within each individual.
We find a statement often made in the Torah literature – somewhat in jest but clearly meant to include an element of truth -- that we refer to the Day of Atonement as Yom Kippurim because it is Yom K'Purim, a day like Purim – a day with the aspiration of reaching the heights of Purim. This is because of the great and commanding significance of successful teshuva in the Purim story. This day signifies the great power of properly focused introspection in our lives. Within this historical event, in our very beings, good triumphed over evil. This is also a most significant reason for the commanding festivity and joy of this day.
Rabbi Benjamin Hecht is the Founding Director of Nishma, which fosters the critical investigation of contemporary issues. For further info, see
www.nishma.org
and nishmablog.blogspot.com. You can follow Rabbi Hecht on Twitter @NishmaTorah.
---
Have something to add? We'd love to hear from you. Please comment below to share.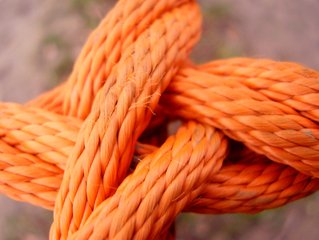 Is there a hidden benefit to sin and repentance?
See answers from Orthodox, Conservative and Reform rabbis
here
.
If you have a question about Jewish values that you would like to ask rabbis from multiple denominations, click
here
to enter your question. We will ask rabbis on our panel for answers and post them. You can also
search
our repository of over 700 questions and answers about Jewish values.
For more great Jewish content, please subscribe in the right-hand column. Once you confirm your subscription, you'll get an email whenever new content is published to the Jewish Values Online blog.