Yesterday, an image came up on my Facebook newsfeed that stopped me in my tracks.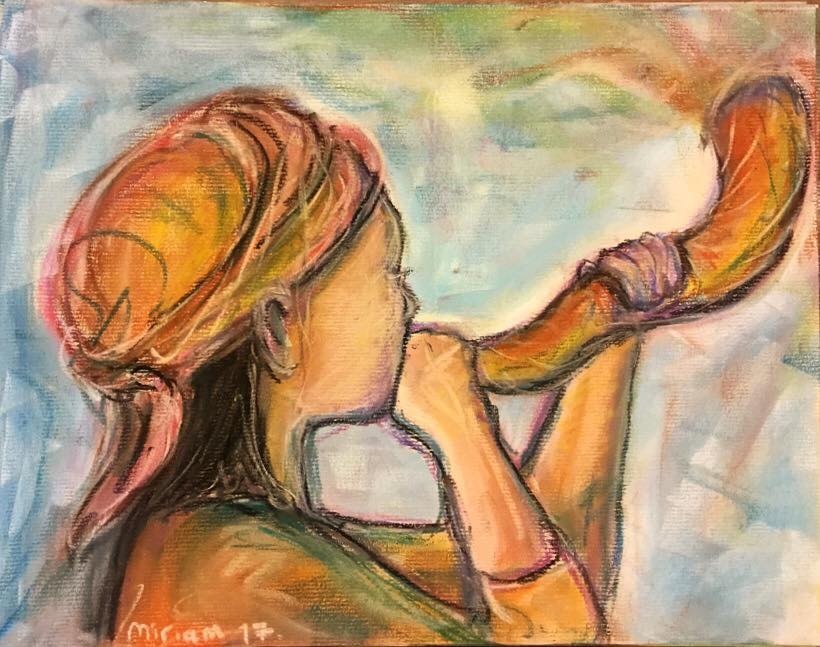 This amazing painting was done by Jerusalem-based artist Miriam Leibowitz.

My soul needed to see that.

My soul has needed to see that for a long time.

Years ago, decades ago, when I first started taking Judaism seriously, I wanted to fill my home with Jewish things – ritual items, books, art.

And that's when I noticed the problem.

Jewish art was almost exclusively about Jewish men.

So I started a small art collection which I thought of as Jewish women doing Jewish things. The prevailing image of Jewish women depicted in Jewish art is, not surprisingly, Shabbat candle lighting. My mother hand crafted the only one that hangs in my home.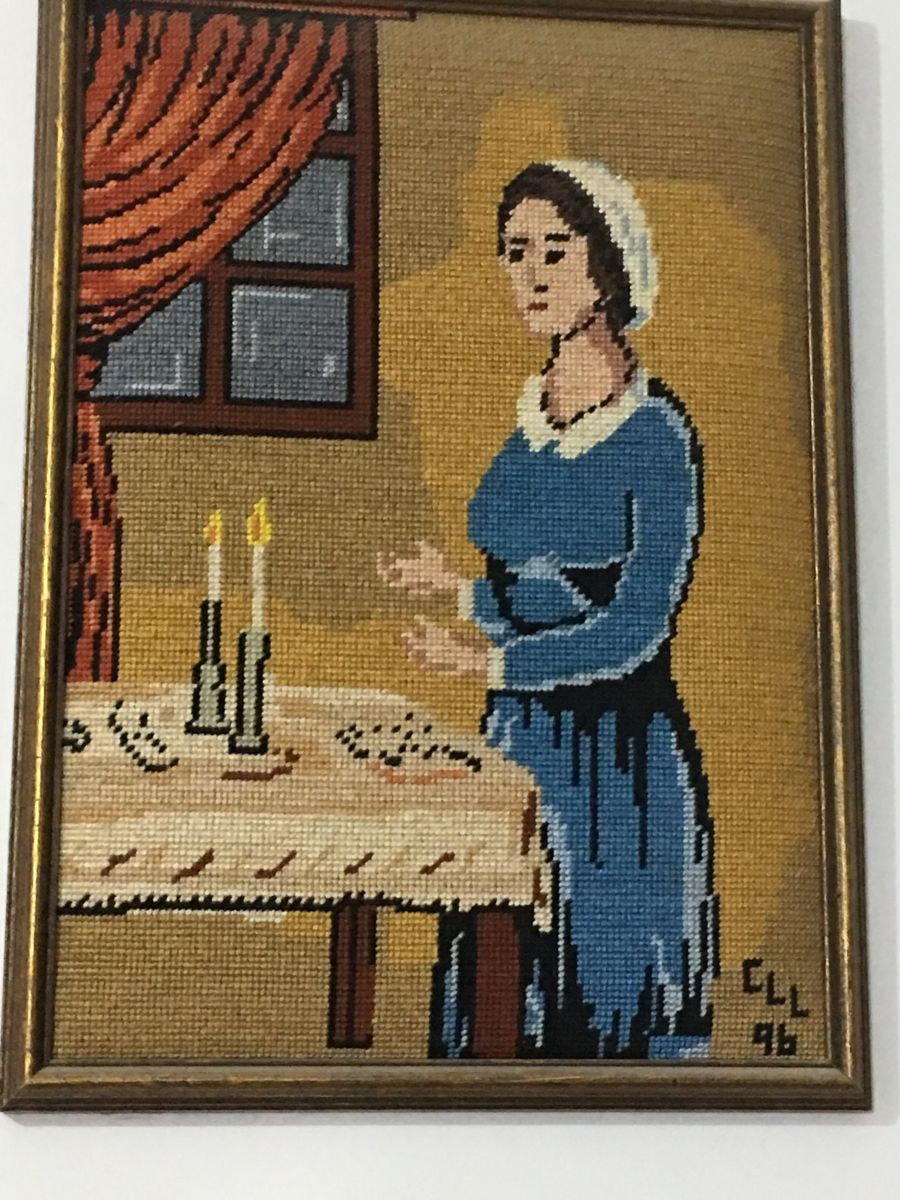 Over the years, I managed to find a few pieces that showed a broader range of images of Jewish women doing Jewish things, including a woman and two children making havdalah, the ceremony marking the end of Shabbat.

When we moved from our private house in America to a much smaller apartment in Israel, I was only able to take a few pieces with me, so I brought my favorites.
This piece, by Chassidic artist
Michoel Muchnik is called Challah Ladies and depicts two Old World women making challah. Though I can't see their faces, I can get a sense of how industrious they are, working together, fulfilling the mitzvah of challah.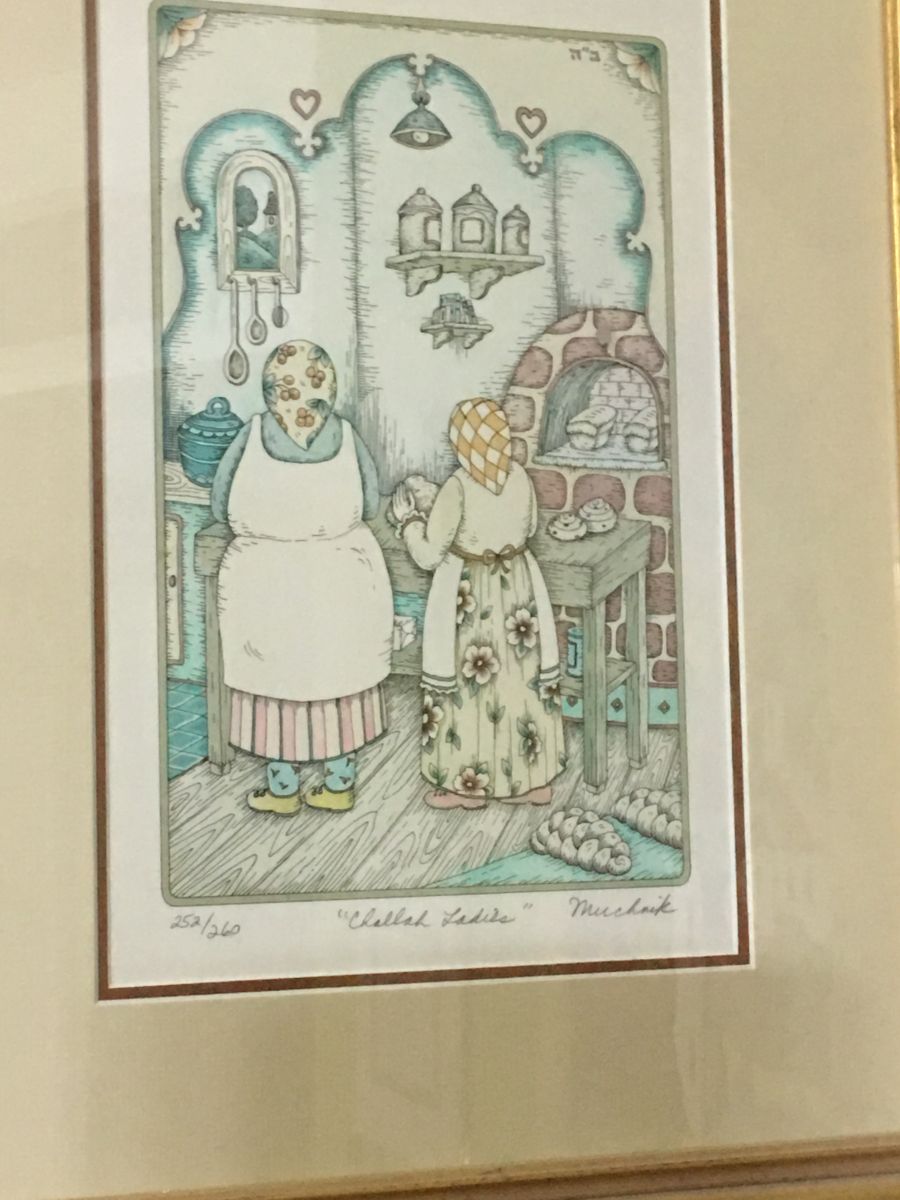 This is an image on a tambourine, designed by Judaica artist Betsy Platkin Teutsch. It depicts women in a Beit Midrash (Jewish study hall), partipating in a learning circle. Some of the women are wearing kippot, some are wearing pants and some are wearing dresses. One woman has grey hair, one looks like a young girl, one woman is holding an infant. On the bottom, Teutsch quotes a well-known Talmudic phrase that supports the idea that we don't all have to think alike or speak the same to be absorbed in holiness.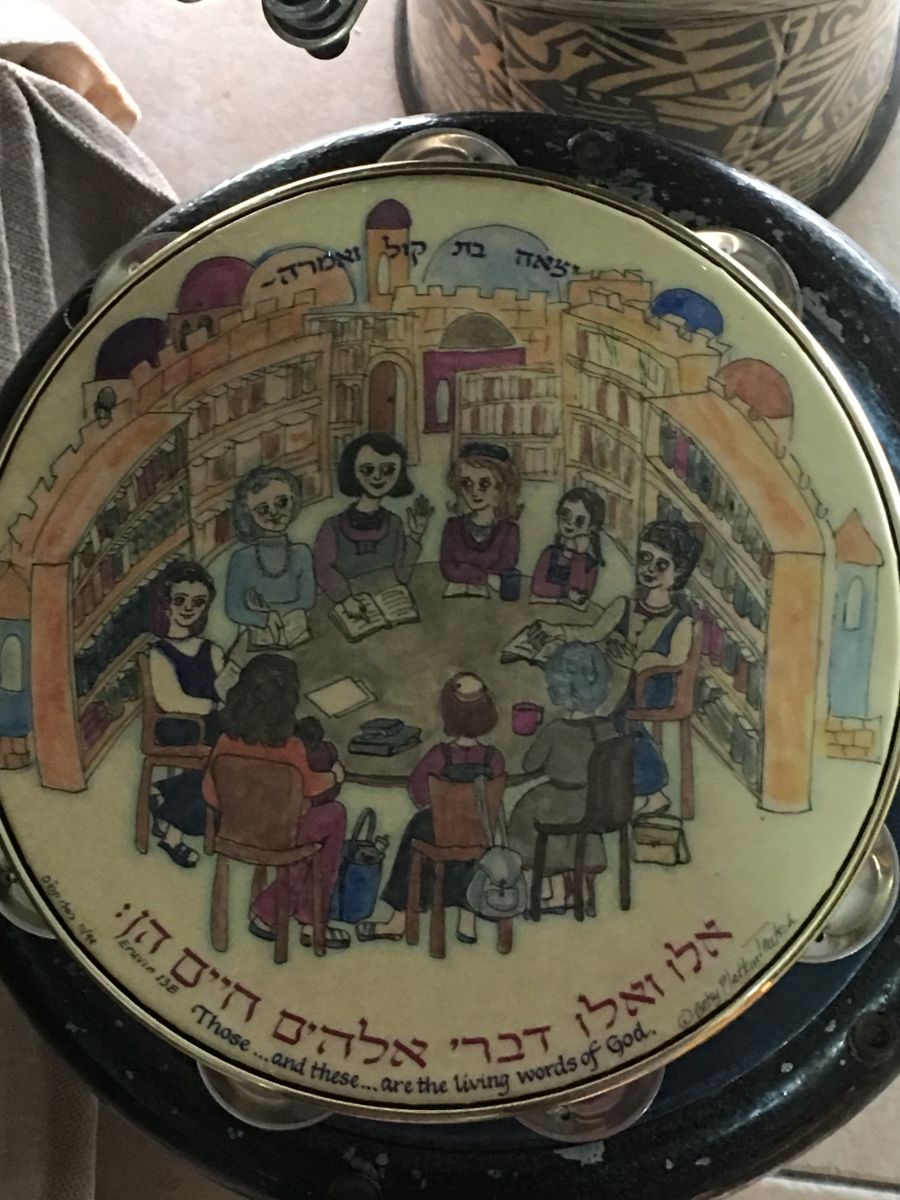 Elie Benzaquen is the artist who created my favorite image of all. Somehow, he captured a Jewish woman alone at prayer with such intimacy that it takes my breath away. When I look at it, I hope with all my soul that this, please God, someday, will be me - old, wise and in private communition with my Creator.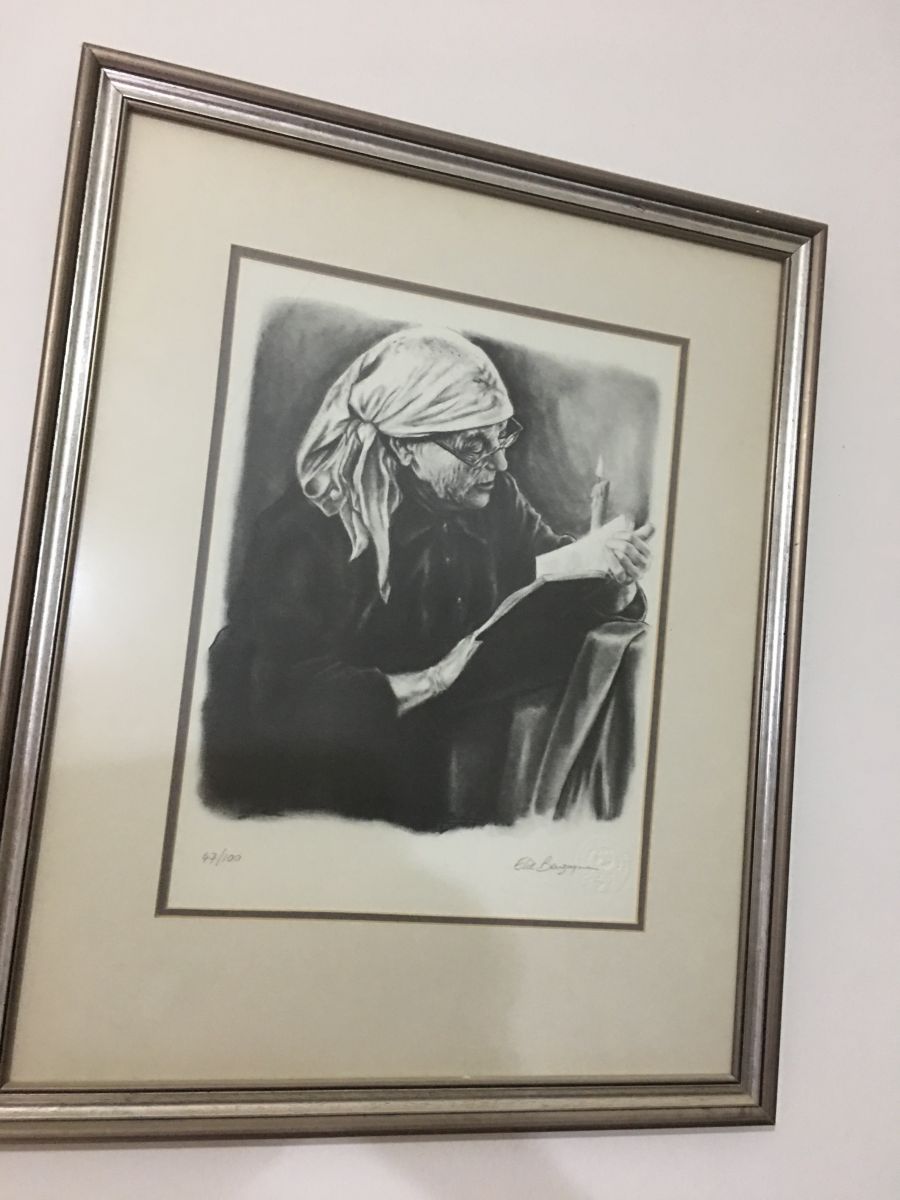 In a time when, in certain Jewish circles, images of women are being removed from the public sphere, these images feed my soul.

Rosh Hashana is coming soon. Jewish women, be inspired by Miriam Leibowitz's work! Go pick up a shofar... and blow through it the very breath that God continuously gives you.


æÈëÈ֥ø åÌðÀ÷ÅáÈ֖ä áÌÀøÈàÈ֑í åÇéÀáÈ֣øÆêÀ àÉúÈ֗í
Male and female He created them, and He blessed them (Genesis 5:2)
---
Have something to add? We'd love to hear from you. Please comment below to share.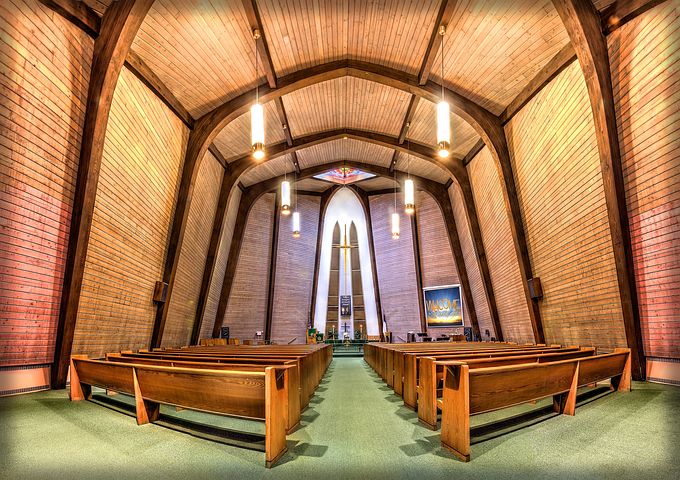 Can Jews admire Christian art and architecture?
See answers from Orthodox, Conservative and Reform rabbis
here
.
If you have a question about Jewish values that you would like to ask rabbis from multiple denominations, click
here
to enter your question. We will ask rabbis on our panel for answers and post them. You can also
search
our repository of over 700 questions and answers about Jewish values.
For more great Jewish content, please subscribe in the right hand column. Once you confirm your subscription, you'll get an email whenever new content is published to the Jewish Values Online blog.