How many kinds of Jews are there in the world? Orthodox Jews, Conservative Jews, Reconstructionist Jews, Reform Jews, Secular Jews and Humanist Jews. Sefardi Jews and Ashkenazi Jews. Zionist Jews and anti-Zionist Jews. Israeli Jews and Daispora Jews. Religious Jews and atheist Jews. The division into smaller and more narrowly defined subgroups goes on and on.
But that's nothing compared to the estimated tens of thousands of Christian denominations that exist.

I met Angela Himsel in Jerusalem last week and bought a copy of her recently published memoir A River Could Be A Tree. While here on a visit, she's scheduled to give a book talk about her transition from Indiana born-and-raised Christian to New York Jew.
Himsel, the seventh of eleven children, was born into a family affiliated with the Worldwide Church of God, a bombastic evangelical Christian church that focused on doomsday prophecies, the imminent return of Jesus and the "rapture" of its members to, of all places, Petra, Jordan.

The Worldwide Church of God was founded in 1933 by Herbert Armstrong. Armstrong's sometimes fickle teachings, which Himsel recounts in great detail, form an important thread in her story, as does her persistent struggle against the patriarchal ideals of the church.

The Worldwide Church of God teaches that Christmas and Easter are pagan holidays, a notion with which many Jews might agree. The Himsel family, like other church members, had nothing to do with those holidays. They attended church on Saturdays and rigorously avoided eating pork. They gathered on Sukkot, which they called the Feast of Tabernacles, and on all the other Biblical festivals. Himsel never had a Christmas tree or a bacon breakfast.
She traveled to Israel as a college junior to study at the Hebrew University of Jerusalem. Not particularly motivated to understand Israel as a modern state, what she craved was an encounter with ancient Israel and with God.

"But I wasn't in Israel for the Jews or for Jewish history. Modern Israel was just a conduit to the distant past, where I hoped to find the Holy Spirit."

Attending the Worldwide Church of God, Himsel grew up being taught about British Israelism, which posits that the Anglo-Saxons are descended from the Ten Lost Tribes. In one passage set in Jerusalem, her Jewish academic advisor, with whom she became personal friends, destroyed that belief with a simple Hebrew explanation.
"Well, for example, the British people got their names from two Hebrew words, 'brit,' covenant and 'ish,' man. And the Bible says that 'in Isaac shall thy seed be called.' The son of Isaac would be Issacson. Drop the 'I' and you have 'Saacson' or 'Saxon.' The Anglo Saxons are descended of Isaac."

"That makes no sense," Golda dismissed what I believed was a scholarly explanation, "In Hebrew, the son of Isaac is 'ben Yitzchak.' Yitzchak is Isaac and it means 'he laughs.' The Torah wasn't written with English in mind."

A large chunk of the book is about Himsel's search for what she calls The Holy Spirit, a personal encounter with the Divine. In Judaism, we might call it Mochen Gadlut, an expansiveness of the soul, an expanded consciousness, the ability to transcend the limits of the physical world in which we exist.
The strength of the book is Himsel's depiction of her spiritual search, which was most intense during her childhood and young adulthood. She spent a long time looking for a way to be at peace with the church's teachings so that she could be baptized into the church and be both redeemed and reunited with her sister Abby, who died tragically young.
Himsel's story is enhanced by a lengthy Foreword by Shulem Deen, author of the memoir
All Who Go Do Not Return.
Deen himself was raised in an extremely insular Hasidic community from which he broke away in 2007. In his Foreword, he compares their upbringings. The difference is that Deen emerged from his struggle an atheist and Himsel emerged from hers a Jew.
Her ultimate conversion to Judaism, which happened more than 25 years ago, is covered sparsely in the last chapters.
"It was time to move past a childhood that had held me hostage and made me fear bringing a child into a world. A world that I was taught was perpetually on the brink of destruction, where Satan and his demons cavorted and, with one misstep, could lock you out of God's Kingdom. For eternity."
In this telling, her choice of Judaism seems to have come more from a rejection of Christianity than from a love of Torah. Himsel paints her Jewish life over the past few decades with just a few lines. I found that to be the book's major weakness, though perhaps that simply wasn't the story she intended to tell.
The story she does tell is engaging, and I finished it in two consecutive evenings. The chapters that describe how Israel, its varied contradictions and cultural complexities notwithstanding, won Himsel's heart during her college years, were among my favorites.
For Jewish readers who want to better understand what former Christians have to relinquish to join the Jewish people, Himsel's memoir will be eye-opening.
Please note: All opinions expressed in Blog posts and comments on the Jewish Values Online site and through Jewish Values Online are those of the author, and do not necessarily reflect the views, thoughts, beliefs, or position of Jewish Values Online, or those associated with it.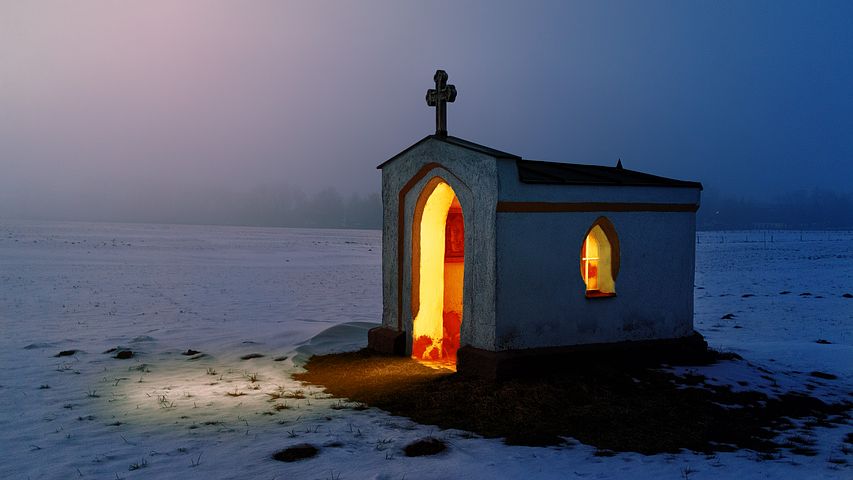 Is a Jew who accepts Jesus still considered Jewish?
See answers from Orthodox, Conservative and Reform rabbis
here
.
If you have a question about Jewish values that you would like to ask rabbis from multiple denominations, click
here
to enter your question. We will ask rabbis on our panel for answers and post them. You can also
search
our repository of over 800 questions and answers about Jewish values.
For more great Jewish content, please subscribe in the right-hand column. Once you confirm your subscription, you'll get an email whenever new content is published to the Jewish Values Online blog.