Other than the occasional cold or minor family emergency I never miss a Saturday morning Shabbat service. A few months ago I found myself in a bit of a conundrum. There was a political event in DC coming up I really wanted to attend that happened to fall on a Saturday. The specifics of the event itself are not important. What is important is that this particular occasion was a form of community service. It was a cause I felt very passionately about.
I began to regularly attend Shabbat services with my son, who, at the time had certain service requirements that needed to be met as he began attending Religious School. Then something interesting happened. I started to look forward to Saturday mornings. I was becoming more and more friendly with the 'Shabbat regulars' at our synagogue. Beyond that, when I came home after services each week, I felt fantastic. There was a feeling of genuine connection on a variety of levels I had never come across in any other arena in my life to date.
Firstly there was prayer and my ongoing love affair with Hebrew. Soon after I started regularly attending Saturday morning Shabbat services, I dove head long into a weekly Hebrew class. In the class we learned to decode Hebrew and it wasn't long until I could start to understand the prayers I had been chanting for the last year or so.
Then there was the community. I found myself genuinely looking forward to seeing the people who came to Shabbat; they were people who I might not have found myself talking to if I had met them in another situation. Having the opportunity to learn and discuss Torah with folks from entirely different backgrounds than mine was very interesting. In many ways this experience humbled me, but each week I learned something new and I always found myself craving more.
It is not lost on me that one of the Ten Commandments is to keep Shabbat. G-d doesn't just want me to keep Shabbat, G-d commands it. I am certain that there are some people who go simply because it is a commandment to do so. From an outsider's perspective, I wonder if this commandment seems like a chore. In my case this did not feel like a chore at all. Rather, keeping Shabbat was a pleasure and respite from busy weekdays of work, appointments, taking care of my family and all of the necessities of daily life.
Along with going to Shabbat services, as a family, we enjoyed our erev Shabbat dinners where we unplugged. No cell phones, no TV blaring in the background, just us. While we do use some technology during Shabbat, we have always kept it to a minimum. Most Saturday afternoons include the inevitable 'Shabbat shluf' as well. We make it a point not to be busy during Shabbat.
Would I actually skip Shabbat for a non-religious event? I was certainly contemplating it. I needed to do some thinking. On one hand I knew many members of the synagogue I attend who do not choose to come to Shabbat very often. Comparing myself to others was quickly discarded however as this approach is never a smart way to make a decision. What works for someone else might not necessarily work for me.
I honestly felt like I might miss something important if I chose to attend the event rather than Shabbat. What would I be missing? Could I fill what I might be missing with something else? If so, could a political event that served the community be enough to fill what I usually get out of a Saturday Shabbat service?
After much pondering, I decided to attend the event. The event in and of itself was wonderful. By the end of the day I was exhausted in a good way. Serving my community at large was and is very important to me. As I rode the subway home late that Saturday afternoon, it dawned on me that I had in fact performed an act of tzedakah in the true sense of the word, meaning that serving the community at large can be understood not only as an act of charity, but even further, as an act of justice. Practicing tzedakah is an obligation as is keeping Shabbat. I felt good about my decision and have not regretted skipping Shabbat for a cause when I look at it in this light. It may have been a radically different experience than that of chanting prayers and discussing Torah, but it indeed filled a place in my soul.
The following Saturday when I returned to Shabbat services some friends asked me about my experience the prior weekend. I did not feel awkward or uncomfortable as I thought I might. I spoke briefly about my experience and then it was time to daven. At that moment I was happy to be where I like to be on Saturday mornings, in the sanctuary with my friends and my very special, personal relationship with G-d.
---
Have something to add? We'd love to hear from you. Please comment below to share.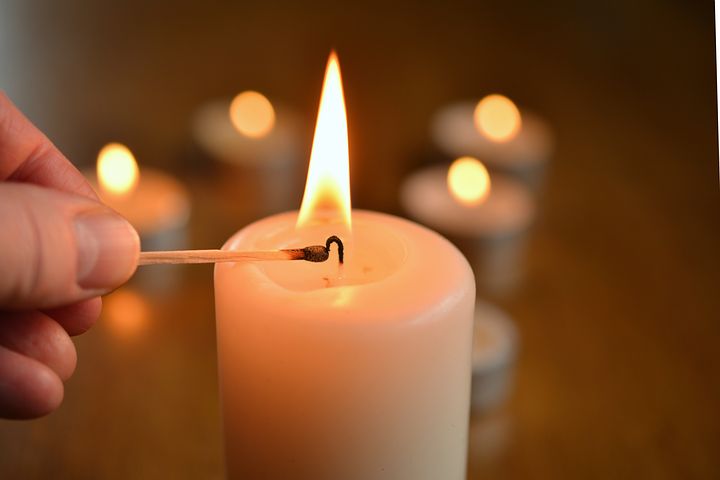 How important is it to light Shabbat candles before sundown?
See answers from Orthodox, Conservative and Reform rabbis
here
.
If you have a question about Jewish values that you would like to ask rabbis from multiple denominations, click
here
to enter your question. We will ask rabbis on our panel for answers and post them. You can also
search
our repository of over 700 questions and answers about Jewish values.
For more great Jewish content, please subscribe in the right hand column. Once you confirm your subscription, you'll get an email whenever new content is published to the Jewish Values Online blog.