If you're a Jew and you've never heard of any of what I'm about to show you, hold on to your hat, because this will blow your mind.
Until I became Torah-observant, I had never heard of the holiday of Sukkot, which occurs each year just five days after Yom Kippur. Now that I've been clued in, like hundreds of thousands of Jewish families all over the world, my family builds and decorates a sukkah, our outdoor temporary dwelling that reminds us of our history, when we wandered in the desert for 40 years, until we were able to finally enter the Land of Israel.
For decades, I understood and celebrated Sukkot as a Jewish holiday.
That was before I was introduced to a whole other side of Sukkot.
As Rabbi Ari Kahn
explains
, during the time the two Holy Temples stood in Jerusalem, a period of more than 800 years combined, sacrifices were offered on Sukkot on behalf of the Nations, as it says in the Talmud,
"Why are 70 offerings brought on Sukkot? For the (merit of the) 70 nations of the world."
According to the prophet Zechariah, Sukkot will be celebrated by the Nations in Messianic Days:
"And it shall come to pass, that every one that is left of all the nations who came up against Jerusalem, shall go up from year to year to worship the King, the God of Hosts, and to keep the holiday of Sukkot." - (Zechariah 14:16)
The Talmud says that offerings were brought on Sukkot on behalf of the Nations and the Bible says that in the future, the Nations will come to Jerusalem to observe the holiday of Sukkot.
And what about today? Today the prophecy of Zechariah is already beginning to manifest. I'd like to share three examples.
First, for Jews and for non-Jews alike, Jerusalem is the pinnacle of Sukkot destinations. The International Christian Embassy in Jerusalem (ICEJ) welcomes an estimated 6,000 Israel-loving Christians from all over the world to Jerusalem each Sukkot. During one of the intermediate days of the festival each year, the ICEJ visitors participate the Jerusalem March – an international celebration of Jerusalem. Many of the marchers carry flags and wear the colors of their native countries.
This year's march is scheduled for Tuesday, October 10.
Jerusalem March 2017 from ICEJ on Vimeo.
Not everyone can get to Jerusalem for Sukkot. All over North America, current and former Christians who are exploring the Hebrew roots of their faith camp out in parks over Sukkot. Gatherings range from thousands of people to a few families. Torah study sessions and communal meals are commonly included in the experience. Larger and more established gatherings may include sessions on Israeli dancing, family game nights, havdalah and much more.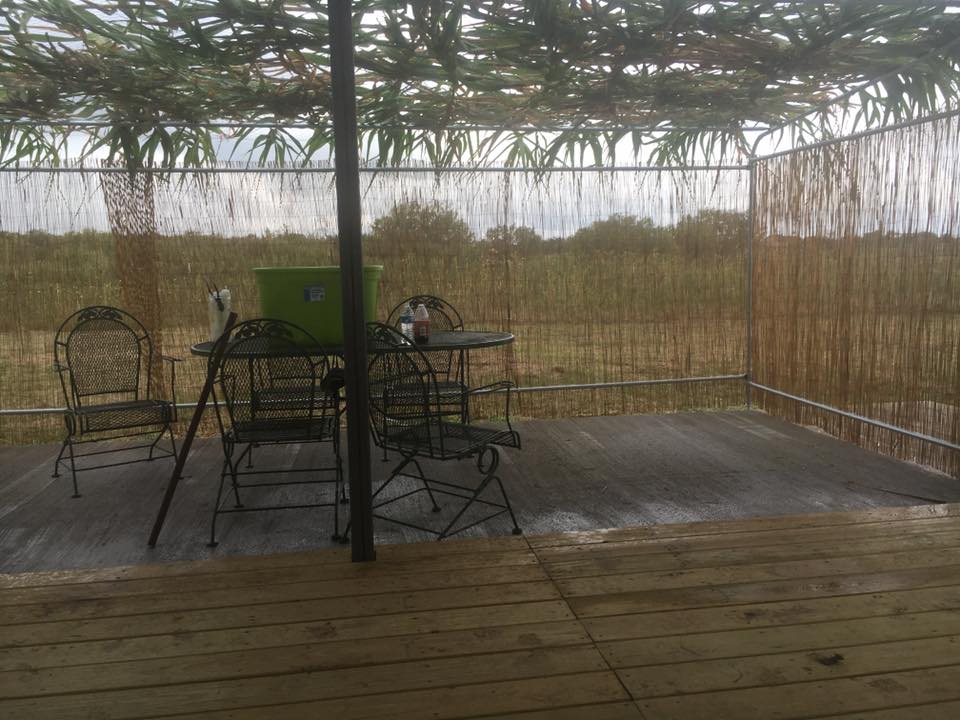 My third example is this sukkah, which was built by a Torah-observant non-Jew in Waco, Texas. It's 10'x20'. Over the festival of Sukkot, dozens of non-Jews will eat and study in this sukkah.

All over the world, there are non-Jews who resonate with the universal messages of the festival of Sukkot
And the prophecy of Zechariah is begining to be realized, right before our very eyes.