Where can you find the best beaches, food, and people in the world? Look no further than Tel Aviv, Israel. Tel Aviv is known for its insane nightlife, flavorful hookahs, perfectly crafted shwarma, and amazing Mediterranean weather. According to the 2015
Youthful Cities index
, Tel Aviv is the best city in the Middle East for young to people to live. Tel Aviv even ranked as the 14
th
best city worldwide for people between the ages of 15 and 29.
Prior to living in Israel, I visited the country multiple times. Each and every time I fell in love with the place and told myself I would eventually move there. Every time I went, I had a life-changing moment for different reasons.
I first traveled to Israel when I was 17. I spent the summer there in between my junior and senior years of high school. This trip was probably one of my most life-changing experiences. I saw the whole country in the short span I was there and fell in love with the culture.
The second time I went to Israel, I went on a 10-day family mission trip. I was accompanied by my mother, sister, and brother. Instead of dedicating the trip to learning more about the great country, I treated the trip as a wild party. I was 18 and legally able to drink, so that is what I did. There was already suspicion that I had a drug abuse problem, but after this trip, the cat was out of the bag. I was wasted every night of the trip and made a fool of myself the entire time.
A year went by and my Adderall addiction and drinking grew worse. And when they got bad enough, I decided to take the leap into the unknown, sobriety. I became sober at 19 and have continued to abstain from drugs and alcohol ever since. It has been seven years since I have picked up a drink or a drug and in that time, I have accomplished more than I ever thought was possible.
This leads me to my third and fourth journey to Israel. My third trip was my 10-day birthright trip when I realized I needed more time there. I had never been there with a clear and (somewhat) mature mind. So, when I got back home from my birthright trip, I planned to do an internship in Tel Aviv.
I decided on participating in a program called Career Israel, sponsored by Masa Israel Journey, and it was the single greatest experience of my life. The program consisted of trips around the country, hikes, team-building and fun activities, and an internship, all within a six-month span. For me, the greatest part about the trip was that I was able to do this all with a sober mind.
Living in the fastest city in the world was a challenging task for me. The friends I had made there all loved to party and experience Tel Aviv's nightlife to the fullest. Even though my partying days were over as far as drinking went, I still lived it up to the fullest. It was a once-in-a-lifetime experience, so I wasn't going to let my sobriety prevent me from going to all of those exciting clubs and bars.
Did you know you can find AA meetings in over 170 different countries? When I found out there was an AA meeting every day within walking distance to my apartment, I was more relieved than ever. I attended an Israeli AA group on a regular basis and found some great people there who helped me stay sober the entire time I was there.
The coolest part to me about living in Tel Aviv was having not only a religious bond with the people at AA meetings but also a spiritual bond. I have never felt closer to G-d then when I was living there and I even learned about alcoholism as it pertains to the Torah. Being intoxicated is almost looked as being impure. The message from the Torah is that seeking G-d must be done through mitzvah and not done by intoxicating oneself. Which is basically the same principle as AA; in order to reach a higher level of a spiritual plane, one most give back (mitzvah) to the program that saved them. In other words
G-ds message
to his people was this:
I am not to be found in the mists at the summit of Sinai. I am not to be encountered in esoteric visions or "out of body" experiences. You are to find Me in your world through performance of My mitzvot, through the sober study, application and living of My law.

Every day I was there was incredible. My internship was a dream job. I was a content writer for a sports website. My main responsibilities were covering the NBA and NFL sports leagues. I worked an average of 30 hours a week and in my off time I was either chilling on the beach, eating shwarma, touring the city, or playing basketball. I had never lived in a big city before, so walking everywhere was a nice change. The people in Tel Aviv were some of the nicest people I had ever met and it was a pleasant change celebrating Shabbat every Friday. And the best part of the experience was that I felt as if I was home the entire time.
So for a city that is known for its wild parties, beautiful scenery, scrumptious food, and perfect Mediterranean climate, Tel Aviv did not disappoint. I came a long way from suffering from
Adderall addiction
side effects
to living in what I believe is the most beautiful place on Earth. I have to thank Masa Israel Journey and Career Israel for making my Tel Aviv experience the most amazing journey of my life.
About the author:
In addition to going new places and meeting new people, Ben Emerling is interested in writing, helping people maintain their
sobriety
, and many sports, especially basketball.
---
Have something to add? We'd love to hear from you. Please comment below to share.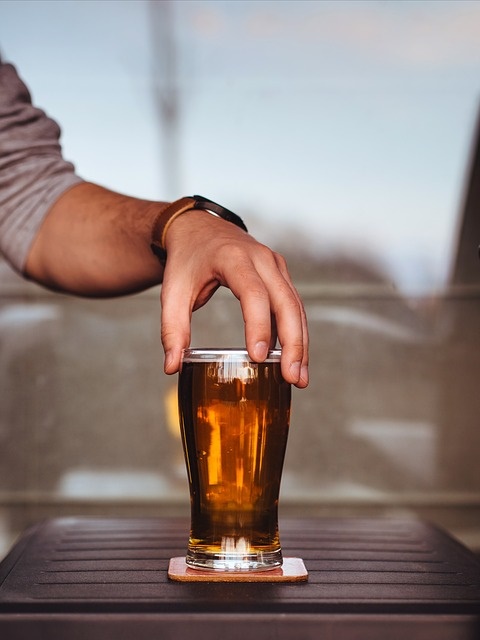 Must one drink at Purim to fulfill the mitzvah?
See answers from Orthodox, Conservative and Reform rabbis
here
.
If you have a question about Jewish values that you would like to ask rabbis from multiple denominations, click
here
to enter your question. We will ask rabbis on our panel for answers and post them. You can also
search
our repository of over 700 questions and answers about Jewish values.
For more great Jewish content, please subscribe in the right hand column. Once you confirm your subscription, you'll get an email whenever new content is published to the Jewish Values Online blog.