Sarah Lefton, Creative Director of
BimBam.com
had, by her own admission, a mediocre Jewish education. Part of her self-prescribed remedy was to create and market Jewish educational videos.
Jewish educational videos for kids doesn't seem like such a novel thing. What's novel about BimBam is that they also produce Jewish educational videos that are engaging for adult beginners.
The Wall Street Journal said, "People who might not go to synagogue, might be inspired to participate in a Jewish ritual with [BimBam]."
Check out the
Judaism 101
series of animated videos they produced. You'll find them grouped under five headings:
Jewish Holidays
Prayers & Blessings
Lifecycle Occasions
Jewish History
Shabbat
Under the heading of Jewish Holidays is the subheading Purim, where you'll find eight short videos ranging from a 4-minute retelling of the Purim story to a 1-minute video about how to make your own Purim grogger. There are also videos teaching how to sing popular Purim songs and a 2-minute video on creative Purim baskets.
For adult beginners, BimBam videos can teach you how to bless your children at the Shabbat table on Friday night, how to dance the Hora or sing Hava Nagila. The 5-minute parsha videos can help you learn the highlights of each weekly Torah reading.
There are videos that retell classic Hasidic stories and others that delve into a legend from the Talmud. There are even videos that teach specific Jewish values such gratitude and mindfulness.
If you're an adult beginner on a Jewish path, or if you know someone who is, BimBam videos make learning Jewish basics easy and accessible.
Take a minute and screen this video about how to say the Shehecheyanu blessing on new things and new experiences.
All the content the BimBam team produces is free and available on the BimBam site and on YouTube.
You're online anyway.
Might as well take five minutes and learn something Jewish.
---
Have something to add? We'd love to hear from you. Please comment below to share.
What is done during a typical Shabbat?
See answers from Or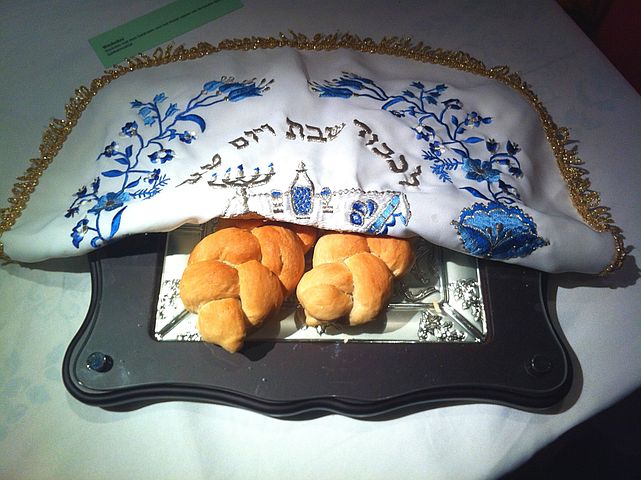 thodox, Conservative and Reform rabbis
here
.
If you have a question about Jewish values that you would like to ask rabbis from multiple denominations, click
here
to enter your question. We will ask rabbis on our panel for answers and post them. You can also
search
our repository of over 700 questions and answers about Jewish values.
For more great Jewish content, please subscribe in the right hand column. Once you confirm your subscription, you'll get an email whenever new content is published to the Jewish Values Online blog.