"What?! You're from California?! Why on earth are you here?!?!"
Six years later and these words are still ringing in my head. Six years since my idealistically driven, impulsively motivated and ill-fated attempt to make Aliyah to Eretz Yisrael without a college degree, a dollar in my Chase Liquid account, or an inkling of how to live life on my own in another country, thousands of miles from home. Because the truth is, at this point in my naïvetée I didn't see Israel as "another country" - I was an Israeli citizen thanks to my Haifa-raised Moroccan mother, and it was, after all, my homeland.
Homeland. When we get down to the root of it, what does homeland really mean? How can my homeland be anywhere else but what I call home? Yet how can I call a land home that was not home to my grandparents? And how could they call a land home which was not home to theirs?
I spent my childhood in San Diego being convinced that my homeland was thousands of miles away, and as I got more and more disenchanted with the unmanageable difficulties of restless-high-school-senior-living-with-parents life, that notion started making perfect sense.
So I hopped on that Delta flight straight outta SAN, plotting a direct course for Yeshivat Orayta in the Old City - a charming "American bubble" MO gap year program that was destined to be my introduction into Israeli society. I didn't think about the contradiction at the time - in my teenage eyes, getting to my homeland as soon as possible was all that mattered, and whoever still had an opening for me on the warm June afternoon I decided I absolutely needed to go, was clearly illuminating the path indicated by God. Schwartzes have never been good at getting applications in by the deadline.
August 18th, 2012 - the day I left my homeland behind for my real homeland. As a child of countless generations of immigrants, the irony was entirely lost on me. August 18th, 2012. But before we get there we have to snap back, to that warm July afternoon at Sean's house, when I cracked open my HP laptop and logged onto UC Berkeley's web client to withdraw my application and thus revoke the shocking admission my family and I had celebrated five weeks prior.
How can we sing the Lord's song on foreign land?
Finishing my last year of all boys Yeshiva High School, pumped full of Zionist fervor, I had finally lost my voice in this "strange" land, and I was doing something about it. I was leaving my life behind to "go back home" - everything I had built in 3 years of perfect grades (freshman year was a bit of a flop), everything I had earned through my countless hours poring over SAT 2 Bio practice tests and extracurricular projects, all the plans I had for living the good life away from my parents up at UCB - and I wasn't going to listen to anybody who tried to talk me out of it. I was 18 years old and I had just booked a flight for August 18th, 2012. I was ready.
But I wasn't ready. I really, really wasn't ready. I wasn't ready for the flying alone - I had my wallet stolen in the airport. I wasn't ready for the loneliness - I ran up a 500 dollar CellCom bill the first month using extra minutes to speak to my still confused girlfriend. I wasn't ready for the missing friends - and the shadier ones I would make in their stead. I wasn't ready for the responsibility of functioning as an independent adult - I still barely knew how to do my own laundry, certainly didn't know how to cook my own food, and only rarely managed to wake up to my first alarm. I wasn't ready for any of that.
But mostly, I wasn't ready for them to ask me: "where are you from?" And for me to respond, "San Diego, California." And for them to ask me, "why on earth are you here?!"
Those conversations all took place in Hebrew, of course. Because, well, the only people who ever asked me that were Israeli. Many of them were family members, shocked and upset at my decision to leave Berkeley behind for an unplanned life in the Promised Land. Can't blame 'em - my parents weren't exactly exuberant about it either. But just as many were random people that I met on the street, in the market, in the Beit Knesset, at the bar….
I just couldn't understand. Why were my fellow countrymen telling me to go home?! Why would they discourage me from joining them in my rightful position at the helm of post-exile Jewish civilization? Why would they try to stop a fellow Jew from coming home, to his own land?
Even once I packed my bags and left for my homeland at the end of that year in my "homeland" exile, I still hadn't managed to solve that riddle. Two Yeshivot, countless bus trips, empty wallet days and a few odd broken dreams later, flying home on the second day of Shavuot 2013 because I so desperately wanted to believe I was still Israeli, I still didn't understand why they had pronounced a prophecy of doom for me, why they wanted me back in Galut, in exile… .
I didn't really have the capacity to think about the things they must have seen in me at the time - my lack of experience in the world, lack of direction, lack of motivation, lack of commitment - in short, the average characteristics of an 18-year-old boy from the burbs about as far from home as he was from figuring himself out, and who definitely shouldn't have been making any long-term life decisions.
But at the core, I think they just saw what I can only see in hindsight six years later. I have two homelands. One imprinted on my soul through prayers, books and Whatsapp messages - and one etched into my heart through 23 years of life in the only country I could ever truly call home.
That doesn't make me any less Israeli – my mother trained soldiers in the army just like she trained proud Jewish boys at home, and I still wonder whether its safe to flash my Israeli passport when I land at Ben Gurion, because they might decide today's the day to cart Jacob Adam Schwartz off to join Tzahal. Even though Jacob Adam Schwartz is now a third year student at UC Berkeley, and not planning on moving back.
That doesn't make me any less Israeli. But it does make me more American, and it definitely makes me more Californian. Jacob, not Ya'akov. Because as hard as I tried, all those Israeli aunts, uncles and cousins never called me anything else.
Jacob Schwartz blogs for Jewish Values Online on a regular basis. You can find his other blogs on this site.
Please note: All opinions expressed in Blog Postings and related comments on the Jewish Values Online site and through Jewish Values Online are those of the author, and do not necessarily reflect the views, thoughts, beliefs, or position of Jewish Values Online, or those associated with it.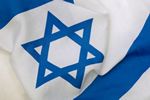 Is it "wrong" if I have no desire to live in Israel? I like my friends, family, community, job, etc. where I am now. I support Israeli causes, but I have absolutely no desire to pick up and live there.
See answers from Orthodox, Conservative and Reform rabbis
here
.
If you have a question about Jewish values that you would like to ask rabbis from multiple denominations, click
here
to enter your question. We will ask rabbis on our panel for answers and post them. You can also
search
our repository of over 700 questions and answers about Jewish values.
For more great Jewish content, please subscribe in the right-hand column. Once you confirm your subscription, you'll get an email whenever new content is published to the Jewish Values Online blog.